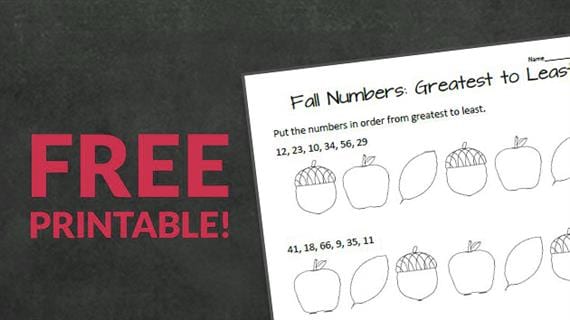 Happy (almost) fall! This printable is simple. I've made a page of one- and two-digit numbers to sort from greatest to lowest and a page of numbers to sort from lowest to greatest. Both have answer keys. And you get a bonus this week! I've included a blank template for you to add whatever numbers you'd like. This one's got endless possibilities (for upper and lower grades) including multi-digit numbers, fractions, decimals, and percents!
Fall Numbers: Greatest to Least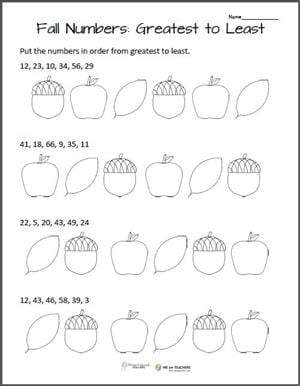 If you want to get creative, hand the template out to your students and ask them to create a sheet for a neighbor. Then have the students switch back and check one anothers' papers. Just be sure to give students a number type and range so you can focus on a specific skill and you don't get crazy numbers!
Download the full-size printables: Fall Numbers [PDF] and Fall Numbers – Answer Key [PDF]