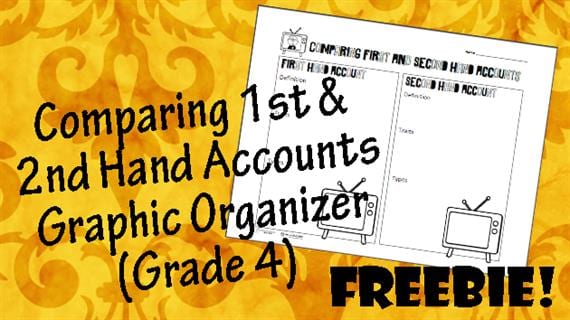 "Well, he said…"
"But she said…"
"Trust me, I was there. Here's what happened…"
To adults, the concepts of first and second hand accounts seam really obvious and simple. And they are. But someone has to point out the differences first.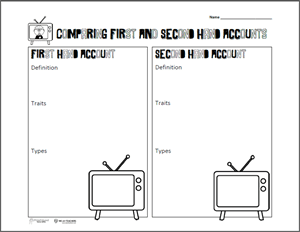 Sometimes the simple things are the hardest to remember to teach. But with this week's freebie (an easy to use graphic organizer), teaching the differences between first and second hand accounts should be cake. Check this off your list as you're making your way through the 4th grade English language arts Common Core standards. Easy victory!
Download the full sized version 1st 2nd Hand Accounts [PDF]
Squarehead Teachers has taught a variety of grades ranging from kindergarten to higher education in the United States and abroad. She enjoys SCUBA diving, bright colors and cookies. She likes to share teaching ideas and free teacher materials on her blog, Squarehead Teachers.