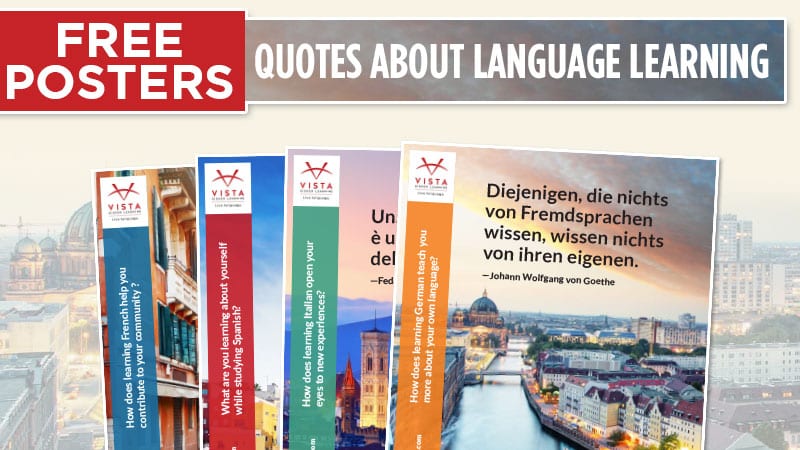 Looking for ways to bring even more excitement and energy to your world language classes? Vista Higher Learning develops content and technology that supports your passion to empower and inspire lifelong language learners. Learn More »
Are you looking for ways to inspire conversations about language learning? We love these posters featuring authentic Spanish, French, German, and Italian quotes about language learning. Each quote is paired with a reflection question that is perfect for talking about in class or using as a writing prompt or assignment.
We've created posters for Spanish, French, German, and Italian classes. Just fill out the form, download the posters, then print them on 8×11 or 11×17 paper.
1. Une personne qui connaît deux langues vaut deux personnes. —French proverb
[A person who knows two languages is worth two people.]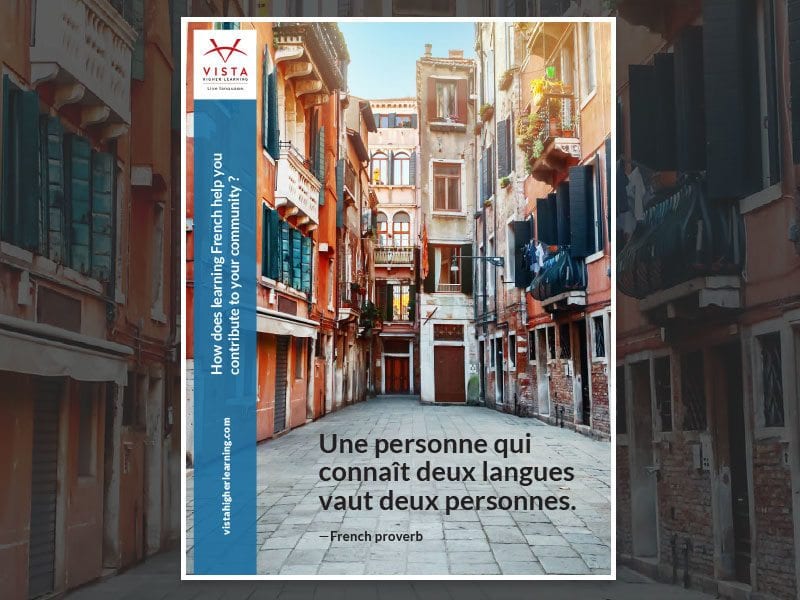 2. Cuantos más idiomas hablas, más te conoces a ti mismo. —Sandra Cisneros
[The more languages ​​you speak, the more you know yourself.]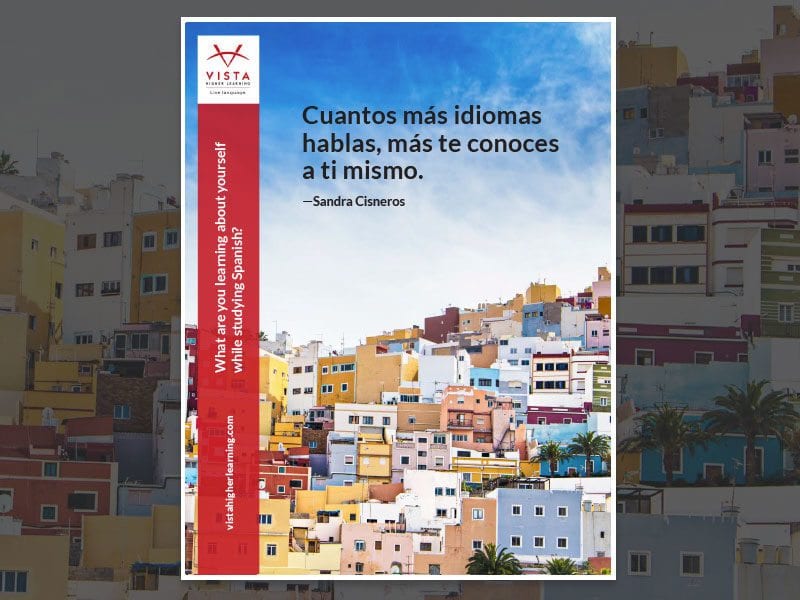 3. Una lingua diversa è una visione diversa della vita. —Federico Fellini
[A different language is a different vision of life.]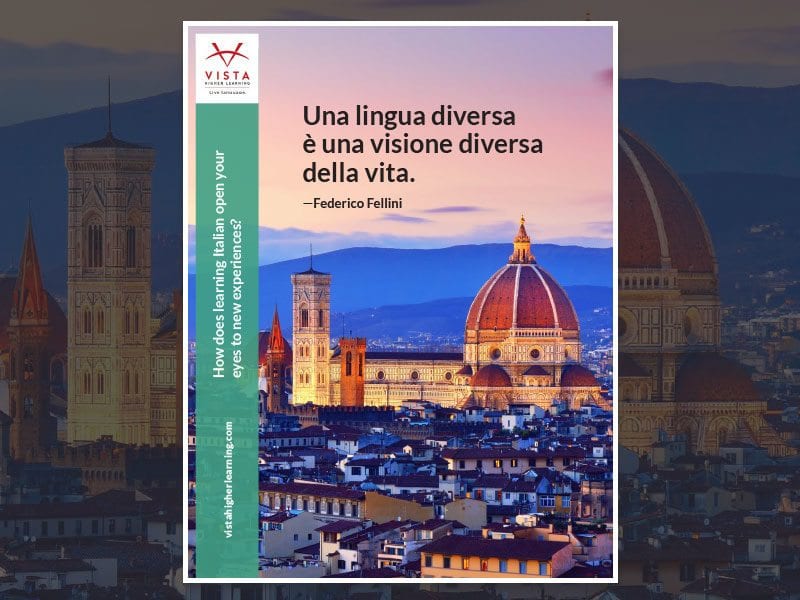 4. Diejenigen, die nichts von Fremdsprachen wissen, wissen nichts von ihren eigenen. —Johann Wolfgang von Goethe
[Those who know nothing of foreign languages know nothing of their own.]