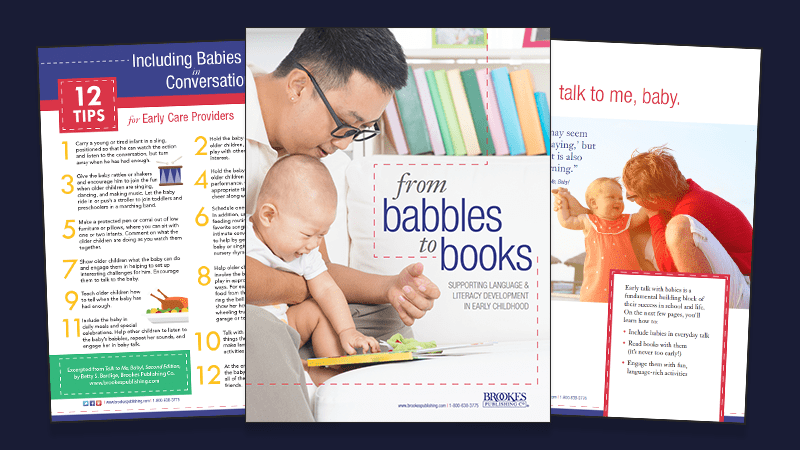 For more literacy resources and books like this one, click here.
More
Playing, talking, and reading with young children boosts their language and early literacy development—and sets the stage for success in school and life. This free downloadable e-book From Babbles to Books, by Brookes Publishing Co., is packed with easy-to-use (and -share) ideas you can try right away.
Whether you use this book as a source of fresh classroom strategies or to help parents support their early learners at home, you'll find more than 100 tips and dozens of activities like these:
12 Ways to Include Babies, Toddlers, and Children in Conversations
Tips for Boosting Key Language Skills During Everyday Routines
What Shared Storytime Should Look Like
How to Use Fiction and Nonfiction Together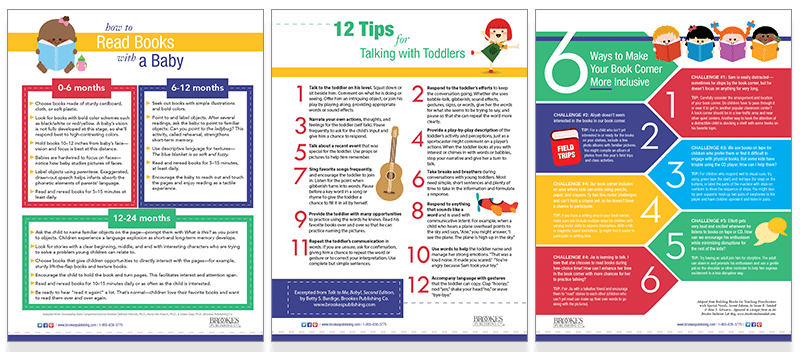 Click to Get your Free e-Book!