Guest blogger Erin Bittman from E is for Explore is doing a cross-curricular series on art and math.  Come back every Tuesday to see a new post and to find out how you can take mathematical learning to the next level.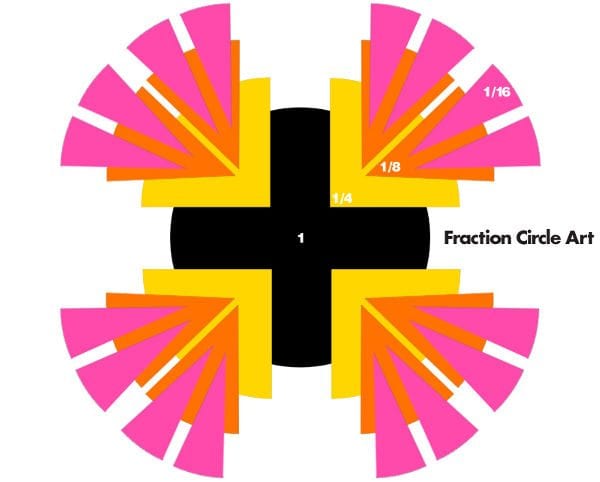 Keep your students engaged while teaching fractions by creating art!
You'll need:
pencils

rulers

circle pattern or compass
Students learn about fractions while making circle art. Their artwork shows a circle divided into fourths, eighths, and sixteenths. Provide students with a variety of colored construction paper. Have each of them choose four colors. Next, they trace a circle pattern on each color and cut it out. Using a ruler, they divide their circles into fractions. They should create one to represent one whole, fourths, eighths, and sixteenths. Then, they create their fraction design!
Erin Bittman is currently a student at the University of Cincinnati, earning a degree in Early Childhood Education (grades K-3). She originally graduated with a fashion design degree and worked in the design industry for five years. Her teaching philosophy revolves around constructivism and problem-based learning. Her goal is to inspire teachers to ditch the books! Creative alternatives can be implemented in lessons that prepare students for standardized testing. Learning should be fun!