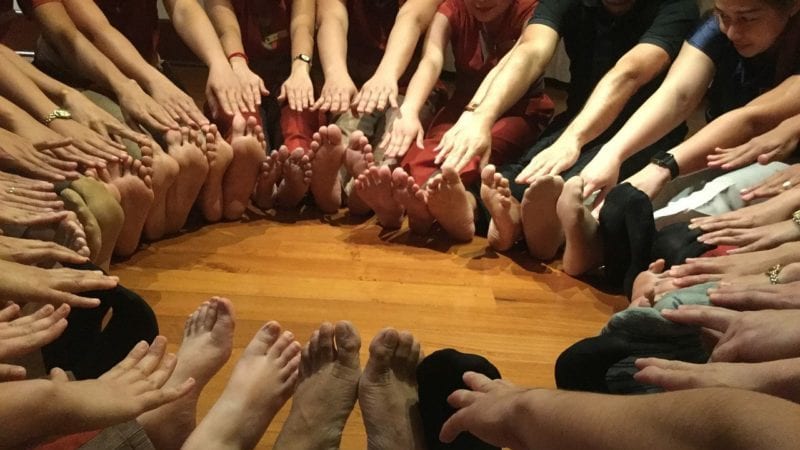 Part of teaching is encouraging the development of soft skills and social-emotional skills, like teamwork. We teach these skills by setting routines, encouraging sharing, assigning partner work, and more. But we can also share ideas through a great book. These four inspiring books about teamwork cover all the grade levels. We think your kids will love them.
In the tradition of James Marshall's "George and Martha" books comes four stories about an undividable pair, Squid and Octopus. Despite occasional falling outs, the two know they can always count on one another and they will certainly inspire discussion about what makes a good friend and teammate. Best for grades K–2.
Related Teamwork Activity: Invite students to divide a piece of paper into four parts. In each part, they should illustrate something that happened to them and a good friend. Ask children to describe how the events helped to make them "friends for always."
If you aren't familiar with this charming series, drawn in the same notebook-style as Jeff Kinney's "Wimpy Kid" books, they're the perfect mix of funny and sensitive and a great choice for girls who struggle with reading. In this edition, Ellie tries out for the soccer team despite her mixed feelings. Best for grades 2­–5.
Related Teamwork Activity: Ask kids to write about a time when they didn't feel good at something. Why did they feel that way? Who or what made them feel better? Students can illustrate their writing in the style of "Ellie McDoodle."
Mike Lupica typically writes sports stories for older teens, but he's bringing all the action to middle grade readers with this new series that deals with friendship and pivotal moments between teammates. Here, football players Shawn and Ben vie for the top spot on their team, until a critical game brings them together. Best for grades 3–7.
Related Teamwork Activity: Have students interview one another about a teammate that's played an important role in their lives. Use the interviews as a basis to write descriptive essays about these important figures.
4. Dream Team
Written by Jack McCallum
High school readers will be captivated by this fascinating portrait of the 1992 Olympic men's basketball team, which included players like Michael Jordan, Magic Johnson and Larry Bird. While it's the story of how these rivals came together to win the gold, it also details how ego and personality got in the way. Best for grades 9–12.
Related Teamwork Activity: Talk with students about the role of ego in team sports. When is it a bad thing, and when is it good? You might have students read a portion of another book, Mark de Rond's There Is an I in Team for a different perspective.
What are your favorite books about teamwork? Share in the comments!