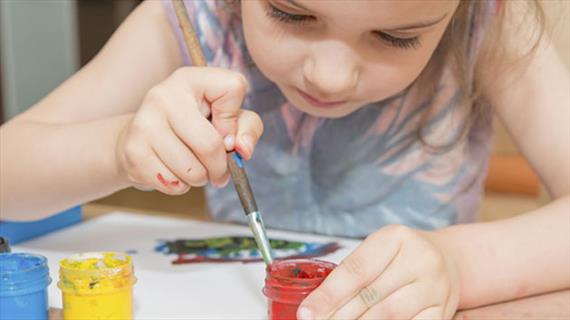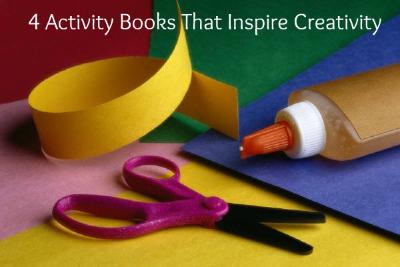 Even the dog days of summer can get boring after a while. And while even the most antsy kids probably aren't ready to don their backpacks for school again, a little educational break from the summer sun might be in order. Activity books are a great way to keep kids' hands and minds busy during break, and they also do double duty as practice reading informational text. Here are some of our recent favorites that all promise hours of learning—and some fun to boot!

1. Doodle Design & Draw Dream Rooms
Written by Ellen Christiansen Kraft. $5.99.
This innovative coloring book offers aspiring designers the chance to sketch furniture, room layouts and finishes, providing inspiration through color swatches and partially-designed spaces. If you know a child who is constantly rearranging furniture or begging to paint her bedroom, this might be the perfect distraction. Best for grades 3-7.

2. Paper Flying Dragons
Written by the editors of Klutz. $16.99.
Fans of popular dragon-themed books will be thrilled to construct, fold and then launch the twelve scaly creatures in this easy-to-use guide. More fun than paper airplanes, the sturdy dragon friends included will also help to build students' fine motor skills and dexterity. After folding, why not have a dragon-flying contest in the schoolyard? Best for grades 2-7.

3. Frederick Douglass for Kids: His Life and Times with 21 Activities
Written by Nancy I. Sanders. $16.95.
History buffs will get a hands-on look at the life of the famous abolitionist in this combination biography-activity book, which asks kids to make a tarpaulin hat and beaten biscuits, among other crafts and recipes. Have other areas of historical interest? The For Kids series also offers books on the Underground Railroad, Benjamin Franklin and more. Best for grades 4-6.

4. The Flying Machine Book
Written by Bobby Mercer. $14.95.
Take the paper airplane—and amp it up a notch (or ten). That's the premise of this fascinating guide that shows kids how to make paper gliders, helicopters, boomerangs and more flying contraptions than one could imagine. We love that you only need a few simple and low-cost materials to get started! Best for grades 5-8.
Question for you: Are there any tried-and-true activity books that you use to engage bored kids? What are they?