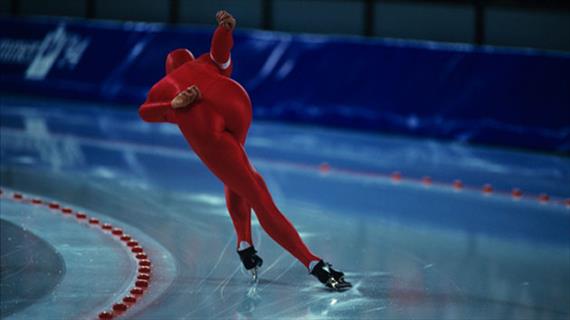 Are your students as excited as we are for this summer's Olympic games? We can't wait to watch the competitive swimming, gymnastics and other events happening in London. To get ready for the games (which start on July 27), pick up one of these Olympic reads and brush up on gold-medal history, past and present.

1. G Is for Gold Medal: An Olympic Alphabet
Written by Brad Herzog, illustrated by Doug Bowles. $15.95.
We love Sleeping Bear's line of engaging alphabet books, which provide just enough information for younger students and can serve as research starters for older ones. In this Olympic version, students will discover facts about the very first games, ancient and modern events and famous athletes throughout history. Best for grades PreK–5.
Activity to try: As a class or individually, challenge students to write their own alphabet books about a specific year's Olympic games.

2. Great Moments in the Summer Olympics
Written by Matt Christopher and Stephanie Peterson. $4.99.
From one of our favorite children's sports writers comes a fact-filled compendium about famous milestones and figures in Summer Olympic history, from Jesse Owens to Mary Lou Retton to Michael Phelps. The bite-size snippets of information are perfect for a summertime reluctant reader. Best for grades 3–5.
Activity to try: Invite students to choose one of the facts that interested them and to conduct further research online. Students can then put together a three-minute "Did You Know?" talk about their chosen pieces of Olympic history to share with family and friends.

3. Rush for the Gold: Mystery at the Olympics
Written by John Feinstein. $16.99.
Feinstein has captured a lot of middle-grade readers with his fast-paced sports mysteries, and now favorite characters Stevie Thomas and Susan Carol Anderson are back in this quickly-moving novel about the underbelly of the Olympic games—specifically, the rigging of certain events. Best for grades 5–8.
Activity to try: Have students research a real-life Olympic scandal, and report their findings to the class.

4. Gold Medal Summer
Written by Donna Freitas. $16.99.
Aspiring Olympians will enjoy the tale of Joey Jordan, a top-notch gymnast who's made it through years of practice but has yet to make it to the elite cut. To top it off, Joey's facing the pressures of any middle schooler: tough coaches, friends who have changed, and naturally, cute boys. Best for grades 5–8.
Activity to try: Challenge students to write about a pivotal moment in their own sports careers. Why did something change? What led up to the change? What were the consequences?

5. The Complete Book of the Olympics: 2012 Edition
Written by David Wallechinsky and Jaime Loucky. $35.
This regularly updated reference guide is a treasure trove of facts and unique stories about the modern Olympic games. Use it in math class to inspire a statistics project or in English or journalism as a research outlet for writing essays or news stories about the competition. Best for grades 9–12.
Activity to try: Have students create a video segment about an athlete in this summer's games, using information from the book as well as video clips from past Olympics as inspiration.
Question for you: Will you be watching the Olympic games? Doing any reading in preparation? Share your plans below!