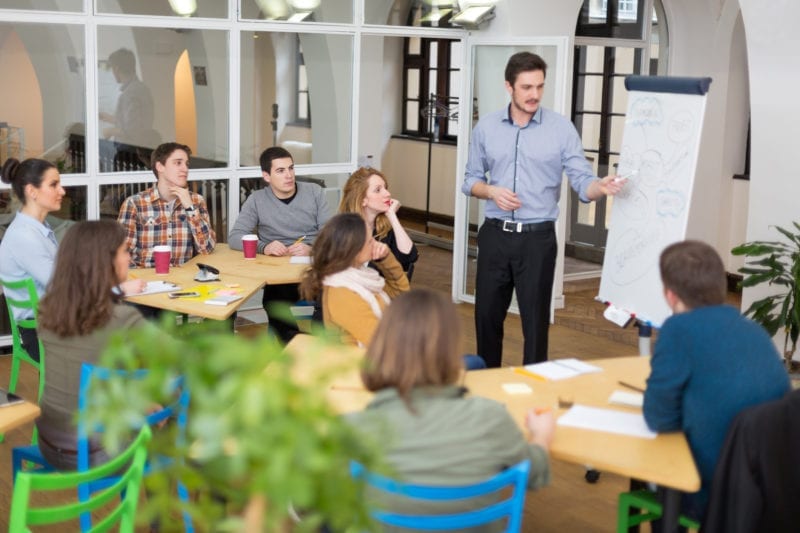 Teachers are bludgeoned with meetings. Staff meeting rules must be made meaningful and relevant in order to ensure high participation and productivity.
Honor Your Start and End Time
Teachers are famous for trying to fit in one last task before a meeting. A gentle reminder improves timeliness and makes sure you don't have to repeat important information for late comers or waste the time of those who arrived on time.  Announce a reminder a few minutes prior to the start of the meeting:
"Rounding up in the library in two minutes;" or "Teachers should remember to bring laptops to the meeting;" or just "grab your coffee and head to the meeting room."
Make Every Minute Count
In the first minutes of the meeting celebrate success. We call it "positive happenings" on our agenda. Sometimes teachers just turn and talk about one positive happening from their lives, personal or professional, with the person next to them. These are some of the most important moments of the meeting because we are talking about ourselves and our teaching.  It matters.
Respect the Expertise Within
Seek out a specialist to share a valuable nugget of information. Keep these nuggets short and timely. The gifted and talented director may drop in for a "GT minute" or a special education teacher could offer a "Strategy Share". No matter what you call it, make it fun and make it a tradition.
Assume Nothing, Model Everything
Lecture is not a high yield strategy for instruction. Use all the strategies you look for in classrooms. Make a power point, create anchor charts, have teachers work in small groups to create visual representations of agenda items. Share agenda items digitally in a fun way. Insert a cartoon that highlights a point you are trying to make, offers a community giggle, or inspires with a short quote or video clip.
Stick to a Relevant Agenda
Keep your agenda consistent and predictable. The items are your learning targets for the meeting. Ask someone to take the minutes and keep them in a shared google document. Meeting minutes matter and should be tied to agenda items. If an item only pertains to math teachers, it should not be on the staff meeting agenda, but it should be on the Math Leadership team agenda.  You need and want input from specific groups on specific issues, but unless it relates to the whole group and is valued by the whole group, it should not make its way onto an agenda.
Don't Waste Face Time
If it is just a point of information don't give it air time. This valuable face-to-face time must be focused on agenda items that require collaborative decision making or are aligned with your annual goals. If you think that a teacher will have a question, need clarification, or want input, then add it to the staff meeting agenda. If you want to announce that field trips notices need to be in by Friday, save it for an email. When you honor this rule, people won't check out mentally mid-meeting because they already know it, did it, or it doesn't pertain to them.
Join our Facebook group Principal Life for more conversation about and insights into the challenges of school leadership.