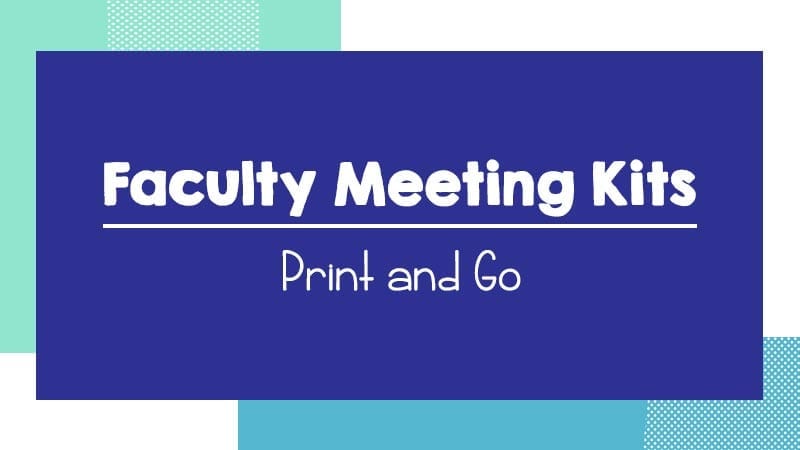 Brought to you by Houghton Mifflin Harcourt®
Using webinars to flip staff meetings helps teachers learn at their own pace and bring more ideas to the table during staff meetings. Print these agendas and discussion questions and check out our webinars here.
More
Convening your teachers effectively at the end of a busy day requires forethought and planning. Keeping teachers engaged and treating them as adult professionals has big payoffs. Just like flipped classrooms, flipped staff meetings clear the way for more meaningful face-to-face time. Below, we've shared three creative faculty meeting agenda ideas that combine video teachers can watch in advance with powerful discussion questions that can truly help to change the culture at your school.
Here's what you'll find inside each faculty meeting kit:
A free video webinar to use as a starting point for staff meetings
Agendas to accompany each webinar and guide your staff meetings
Discussion questions to help everyone come to the meeting ready to contribute
Staff Meeting 1:
Growth
Mindset
Use this motivating staff meeting to focus your staff on helping everyone understand the theory and research behind growth mindset, internalize mindsets about their own learning, and develop strategies for feedback that inspires growth. Teachers will love the concrete phrases and actions they can take back to their classroom to use right away.
Staff Meeting 2:
Meeting English
Learner Needs
This staff meeting will help teachers explore meeting the academic needs of English learners by discussing equity, evidence, and efficacy. When you give your staff the time and space to share ideas, you can learn so much together.
Staff Meeting 3:
Phonological
Understanding
This staff meeting is a must for elementary teachers who work with kids at all literacy levels. Give your staff the opportunity to have deep discussions about phonological awareness as a foundation for reading and spelling. Make sure to have teachers write a list of at least three ideas they can implement in the classroom tomorrow.
Get Your Staff Meeting Resources