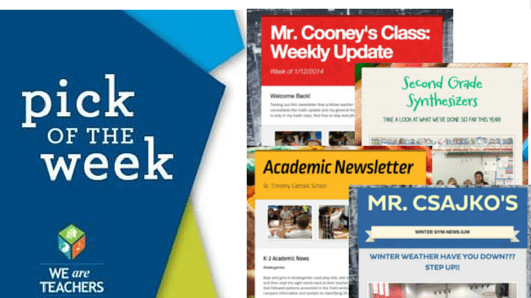 Creating an eye-catching newsletter or handout that parents, colleagues and students will actually read does not have to take you loads of time or cost you a dime.
A wish come true: Every time we sit down at our computers and make a boring flyer in Word or use that same old newsletter template, we truly wish it were different. We wish we had time to create original images, search for cool new fonts or even take that weekend graphic design class. (We know … stop laughing.) But now instead of wasting time on wishes, we are creating beautiful, bold and completely professional-looking flyers with Smore.
Stunning share options: This web-based app is full of rock star templates that you can customize and save. You can print and hand out hard copies, sure. But you can also distribute that glorious piece of HTML as an email. Smore's free e-newsletter options allow you to distribute up to 200 free emails per month. Additionally, you can embed your design on your classroom website, and share on Facebook, Pinterest, Twitter, Google Plus or other social network.
Accessible upgrades: If you fall in love with the free version, you can up your Smore game with affordable options. The entry level $19/month plan allows you to add custom backgrounds and send up to 2,500 emails a month.
Find it: Smore.com

What is YOUR favorite source for flyer or newsletter templates?