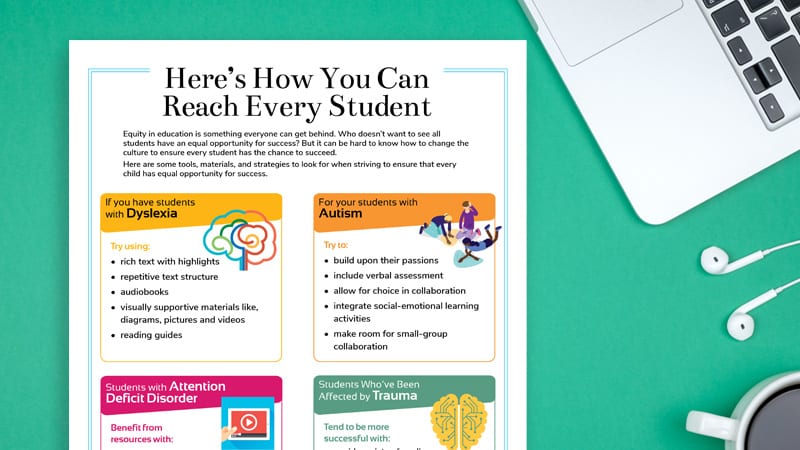 There's a lot of talk these days about equity in education. Everyone is on board when it comes to giving children an equal opportunity for success, that's a no-brainer. But it's tough to know what that looks like and to make sure it's happening at your school. Time is tight, and there are so many students who need such different tools for success.
So how do we ensure students get what they need?
Start by saving and printing this free equity in education poster.
Use this printable school poster to give you practical ideas for:
Conducting an IEP meeting
Establishing classroom groups
Determining resource purchases
Considering managing behaviors
Developing interventions
Get My Equity in Education Poster!
It's important to remember that there's always another way into learning. If one way isn't working, find another way to support every single student at your school.
Thanks to our friends at Discovery Education Experience for sponsoring this poster. Discovery Education Experience supports equity in education. Explore their resources.