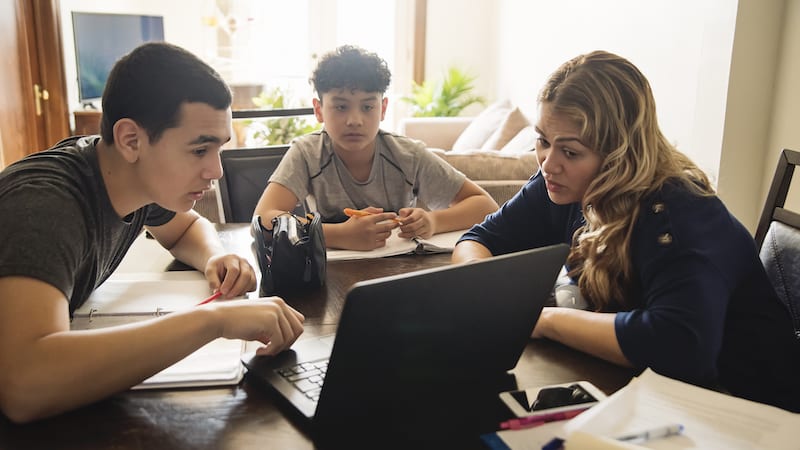 Brought to you by The Allstate Foundation
The Allstate Foundation champions SEL and service-learning programs to ensure youth reach their full potential and have the power to build the just, equitable and healthy world we all deserve. Learn more >>
Welcoming immigrant families at school can make a huge difference in student success. Imagine what it must feel to take your child to their first day of school in a new country where you don't speak the language. When English as a New Language teacher Gina Nassivera goes to greet a new family, she keeps this in mind. She makes sure she's at the front door with a smile on her face. When they arrive, she does a quick assessment and, if needed, calls her district's language line, which provides live translation of her orientation. "One of the first things I do," says Nassivera, "is give parents my phone number and let them know they can text me."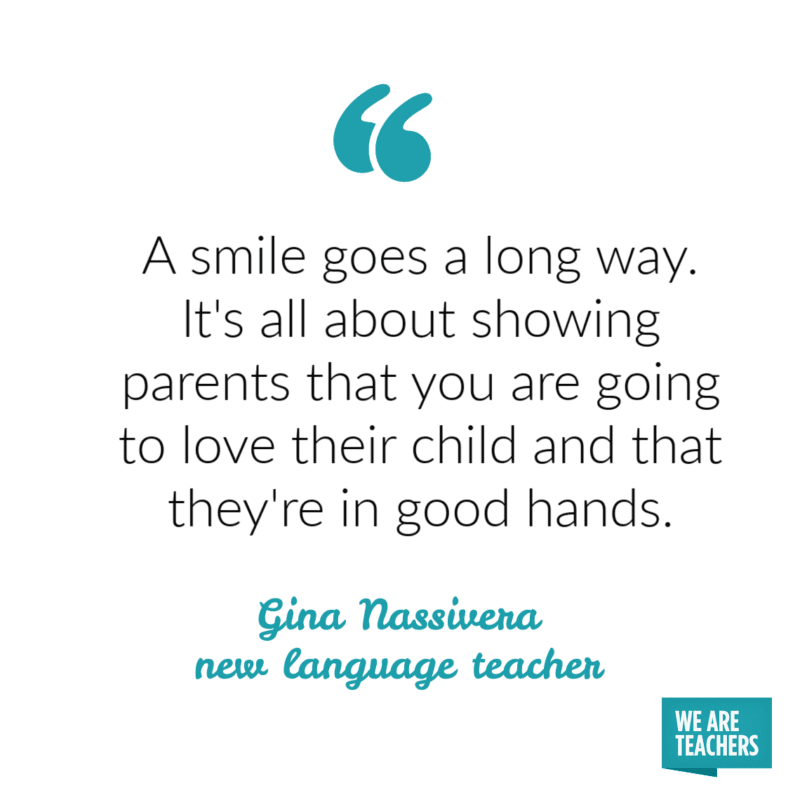 This isn't Nassivera's first time, but it might be yours, especially now as you welcome new students for a new semester. So how do you get to the point where you know how to navigate not speaking the same language as your students' families? Learning to engage the non-English-speaking families you serve is an ongoing process—now more than ever with a pandemic climate that means you may not see them face-to-face. Here are some good places to start:
Familiarize yourself with Limited English Proficient families' rights.
As a teacher, you should know your school's and district's legal obligations to LEP families. The U.S. Department of Justice and the U.S. Department of Education jointly issued this fact sheet for parents, but it will also answer your basic questions. Most important for you to know is that schools must communicate with families in a language they can understand and respond to their requests for language assistance with appropriate and competent translation and interpretation services.
Learn about cultural differences.
Here in the U.S., the conventional measure for parental involvement is attendance—at PTA meetings, conferences, and school events. We have to keep in mind that many of our families come from cultures in which their relationship to school may be different. In many cultures, parental intervention in school is considered intrusive . But that doesn't mean they don't value education; it's just that the ways they engage may be less visible to you. Nassivera tries to find out about the parents' potential school experiences to better understand how they may interact with the school.
Begin to address barriers to involvement.
Many of our non-English-speaking families are up against a number of hurdles to engaging with the school. Obviously, language is one of those barriers. But work schedules, limited transportation, and lack of childcare can also prevent participation in our educational system. Recognize that financial security may be a primary concern, especially now in the face of COVID-19 related job loss. As you are planning school events and scheduling parent meetings, be deliberate in making them accessible to all families, whether that's offering multiple Open House times or making a home visit in lieu of a conference.
Consider immigration status.
For undocumented and mixed-status families, school can be a place where they feel really vulnerable. Julie Kasper, Refugee Educator Academy Program Manager for the Carey Institute for Global Good, notes that families may be reluctant to use technological tools that require the release of their private information for this reason. She goes on to say that the presence of security guards and police officers at school may also discourage parents from engaging. Educate yourself around immigration enforcement policies and sensitive locations guidance so you can better answer questions on this topic.
Research available district services.
Find out what translation and interpretation strategies your district offers. In some districts, you can request an on-site interpreter for parent-teacher conferences or special education meetings. Others employ a language line for live, over-the-phone interpretation. You may also be able to access translated documents that would be useful for your families. Note that districts tend to focus their efforts on key languages (e.g., Chinese, Spanish). Identify where the gaps are—you may need to advocate for resources in other languages.
Take advantage of technology.
Translation tools are imperfect (we've all had the experience of a bad Google translation), but in the absence of other resources, they can really help you bridge the gap. Both Kasper and Nassivera recommend the TalkingPoints app. TalkingPoints offers two-way communication with families in over 100 home languages. It's essentially a messaging app, but it can go through parents' text messages. Think of it like Remind with translation.
Be warm and welcoming.
We need to take a long hard look at how we welcome newcomer families. Frankly, we're not doing such a great job. You can be part of that change. Your personal warmth can help make families who have historically been left out feel welcome at school. Nassivera says, "A smile goes a long way. It's all about showing parents that you are going to love their child and that they're in good hands."
Connect with community organizations.
Kasper recommends that educators identify resources that are available to them in their own communities. She calls it "community asset mapping." Are there lead parents in different immigrant communities? Reach out to your local refugee resettlement organizations and other community partners that represent your families. Connect with libraries, as well as faith leaders, non-profit leaders, political leaders, or business owners. Avoid a transactional approach (what can you do for me?), urges Kasper. Remember that you're developing relationships here.
Use a culturally responsive approach.
In the ELL classroom, we talk about using an asset-based approach, and that extends to how we work with families. Encourage the use of the home language. Find opportunities to integrate all the cultures represented at your school. Multicultural fairs can be problematic, but they can be a good foot in the door with families if they are part of a broader program. Recognize what all families bring to the table and provide volunteer opportunities that are inclusive of parents learning English.
If you're looking for resources for LEP families, take a look at our parent guide in both Spanish and English for teaching teens life skills. Get it in the hands of families today!
Download the SEL Parent Guide in Spanish

Download the SEL Parent Guide in English
Check out Helping Teens Succeed with SEL and Service Learning for even more practical SEL resources!