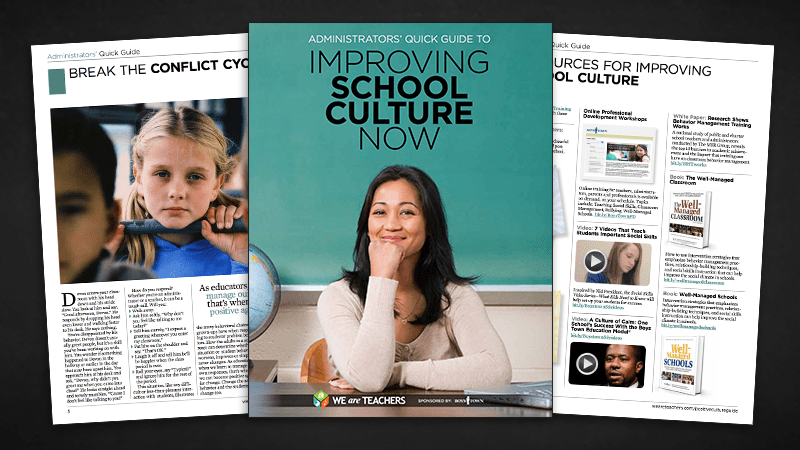 To learn more about how Boys Town National Training can help you transform your school culture, click here.
More
School culture may be hard to define, but there's no question, everyone can feel it—from students and teachers to parents and visitors, who might be walking in the door for the first time.
If your school culture is not what you want it to be, the time to commit to change is now. With determination and a full team effort, your school can be the kind of place where all students feel safe and valued and where teachers are proud to work.
This guide to building positive school culture is sponsored by Boys Town and designed especially for school leaders and teachers.
INSIDE:

Eight Ways to Build Positive School Culture Now

Break the Conflict Cycle

Smart Approaches to Building Positive Relationships With Parents

A Dangerous High School Transforms: One School's Story

Free Positive Classroom Rules Posters
Oops! We could not locate your form.