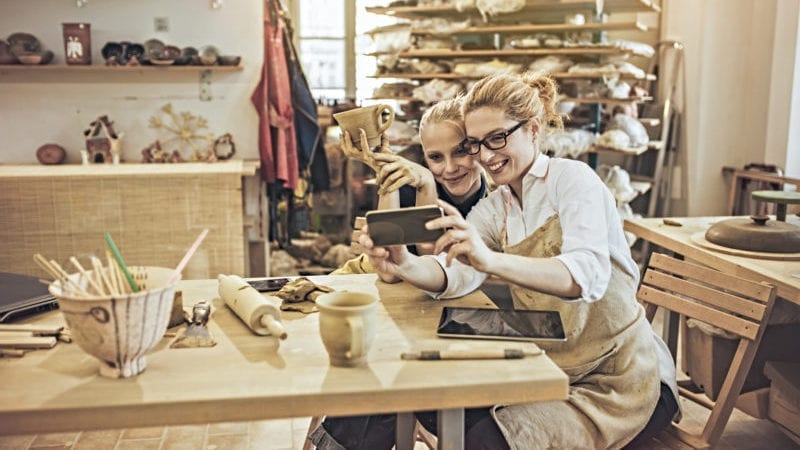 How many times at conferences, on Twitter, in articles you read—have you heard calls for students to "own their own learning"?  Considering how often educators say student ownership is the goal,  it's surprising how infrequently we actually heed our own advice. Digital portfolios help kids take this ownership back.
A digital portfolio is an online collection of carefully curated artifacts that demonstrate a student's current knowledge and skills. Digital portfolios can take on many forms. In my work with teachers as they develop digital portfolio models for their classrooms, I've seen several approaches work very well.
Google Site as Digital Portfolio
One of our high school foreign language teacher created a Google Site template for his students. Each student would make a copy of that template and personalize their site. Then students would embed documents they wrote, presentations they created, and video they recorded of themselves speaking, all in the foreign language. These artifacts would be assessed by both the student and the teacher based on agreed upon criteria for success.
FreshGrade as Digital Portfolio
A middle school music teacher captured audio and video of students' performances during band lessons and rehearsal. She used FreshGrade to communicate this evidence of learning with the students and their parents. They could leave comments on the artifacts that both showcased and assessed their skills. Over time, the students could literally hear and view themselves improve through this use of a digital portfolio.
Integrate Genius Hour and Blogging
An elementary school teacher gives students independent learning time every day to work on projects and explore personal wonderings (sometimes referred to as Genius Hour or 20% Time). When students have created their final product, whether physical or digital, they post them on their blogs using Kidblog. Parents and classmates serve as an authentic audience for their work. In addition, the teacher has connected their classroom account with other classrooms that also use Kidblog to create a more global presence.
Each of these examples gives students the access, the purpose, and the audience to own their learning. They become the curators of their own learning journey. The teacher shifts his or her instruction, from the source of knowledge and expertise to a personal learning coach. Yet these examples typically do not happen by accident, or if they do, they only occur in a classroom or two in a school. This leads to problems with equity, creating a lottery system in which parents vie for those one or two teachers. Principals have an additional obligation to create the conditions in which all students can own the progress and outcomes of their learning.
Schools exist because of students. It makes sense to shift ownership of the work to them. Digital portfolio assessment is one approach to make this shift. This type of change best happens with the involvement of a thoughtful and future-minded principal.
Student Portfolio Samples