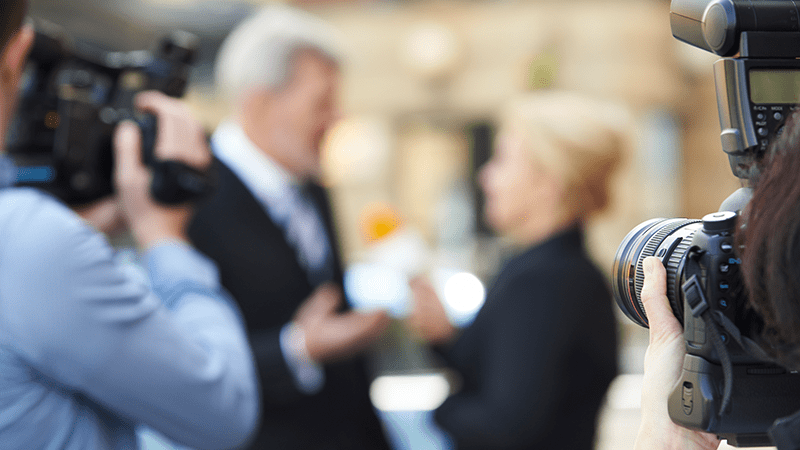 Politics aside, DeVos gave hints to where she might lead DOE in these five areas.
By Wayne D'Orio, School Leaders Now senior editor
Anyone who sat through the three-and-a-half hour confirmation hearing for Secretary of Education nominee Betsy DeVos on Tuesday night couldn't be faulted for feeling the whole exercise was politics at its worst. Republican senators mostly lobbed praise or softball questions her way, while Democratic senators played gotcha or tried to get the nominee to back their personal favorite issues.
But every once in a while, actual policy peaked through the proceedings. Now, given the rough reception she received, there's no guarantee the committee will forward DeVos's confirmation to the full Senate next week. But if she is named to the DOE's top spot, here are five nuggets from her hearing that could have an impact on your schools going forward.
ESSA as planned? Yes.
One of the biggest announcements came quietly near the middle of the session. Committee chair Lamar Alexander (R-TN) asked DeVos if she intended to proceed with implementation of the Every Student Succeeds Act. Alexander said states and districts are readying plans right now, with the expectation of turning these plans in and getting approval so changes could be implemented for the new school year this fall. DeVos said she would follow the same timeline as the current administration, pleasing Alexander and causing many state agencies to breath a sigh of relief.
Less regulation of teachers/teacher qualifications? Probably.
This issue was much murkier, but again the nominee's answer might have caused teachers' hearts to skip a few beats. Todd Young (R-Ind) opened by saying, "I feel very strongly that we need to remove barriers to quality teaching and enable and equip these teachers to do their very best work." DeVos agreed, saying, "The importance of a quality teacher cannot be overstated. I think opportunities abound for empowering and re-empowering teachers in a new way, unleashing and unencumbering them with a lot of rules and regulations that really prohibit and inhibit creativity with their students." It's hard to ascribe meaning to such vague comments, but it seems likely that alternative certifications for teachers would be expanded in some form.
Guns in schools? Sure, if "locales" are pro-gun.
Christopher Murphy, (D-CT), asked a straightforward question, "Do you think guns have any place in or around schools?" DeVos tried to sidestep the query, saying, "That's best left to locales and states to decide." When asked if she would support President-elect Trump's vow to eliminate gun-free zones, DeVos was clear. "I will support what the president-elect does."
Individuals with Disabilities Education Act enforced? Unclear.
DeVos' weakest moment came when discussing IDEA with two senators. First, Tim Kaine (D-VA) asked whether the nominee would commit to ensuring that all schools that receive federal funding be required to follow the IDEA rules. DeVos replied, "I think that's a matter that should be left to the states."
When Maggie Hassan (D-NH) followed up by reminding DeVos that IDEA is a federal civil rights law, the nominee changed her answer to say federal law must be followed by all schools getting federal money. Hassan asked, "So were you unaware when I just asked you about IDEA that it was a federal law?"
"I may have confused it," DeVos responded. The nominee caused more confusion when she said it was possible for this funding to follow individual students to whatever school they chose. Currently, IDEA funding goes directly to states.
Public school funding decreased or public dollars diverted to private schools? Not out of the question.
On two of the most eagerly anticipated subjects, whether she would support cutting public school funding and whether she would seek to move public money to private schools, DeVos leaned on the answer she repeated most often during the three-and-a-half-hour hearing. "I look forward to working with you," she repeated.