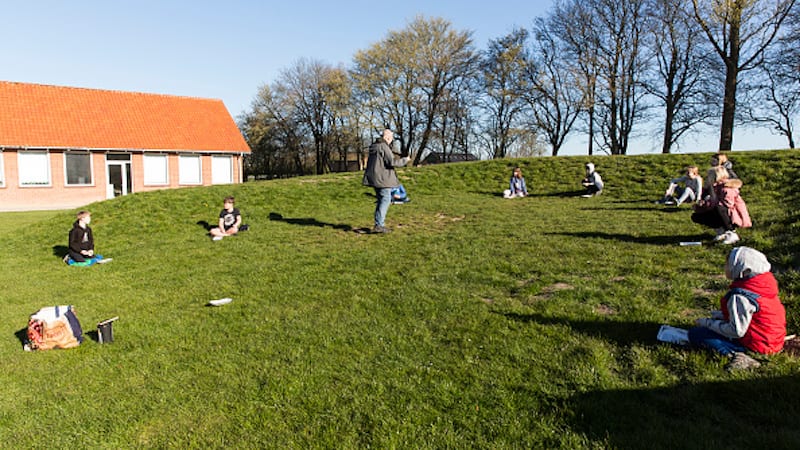 Dividing lines painted six feet apart on sidewalks and hallway floors. Desks separated by two meters. Hand washing stations in every room. These are some of the changes we are seeing in photos this week, as the Danish government cleared the way for their youngest learners to return to the classroom. With a significant decline in the rate of new COVID-19 infections, Denmark is among the first countries to begin to reopen their schools. The move is accompanied by strict hygiene and distancing measures as they proceed cautiously through the first phase of reopening schools after coronavirus quarantines.
And the world of education is watching to see how they manage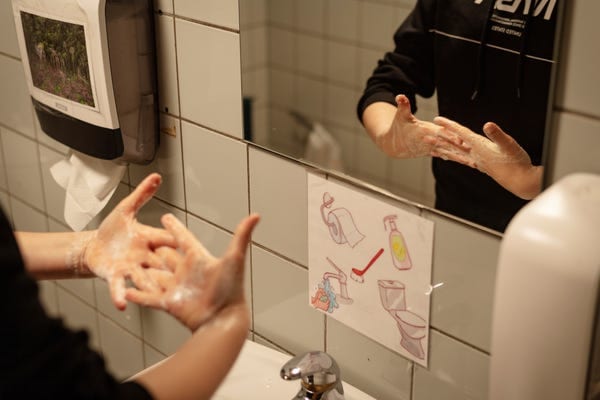 Parents and educators alike share concerns that kids are falling behind academically, especially those students with accessibility issues. In addition, there are social-emotional costs to isolating students from their peers. Children are social creatures and much of the learning in a school environment comes from interacting with classmates and responding to modeling from teachers. In addition, school is a safe haven for an untold number of children, providing routine care and nourishment. The loss of routine has been devastating to many.
When can others follow suit?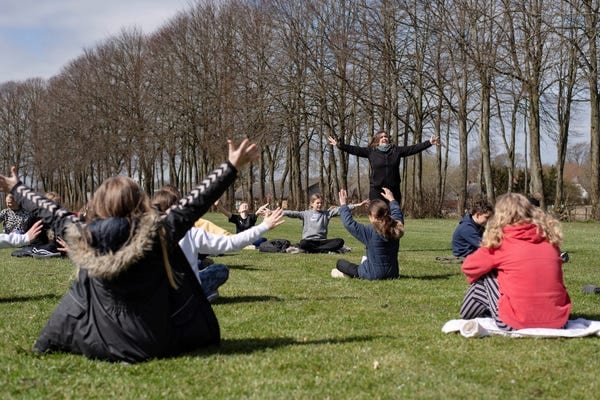 We all long to return to the normal rhythm of work and school, but the question is: when and how to do so safely? Obviously, it's a matter of balancing the benefits and the risks.
A recent article in the Washington Post puts it plainly, "It all points to the central conundrum of this pandemic era: how to move away from the lockdowns without triggering a devastating second wave of infections."
All eyes are on Denmark and countries around the world that are a bit further along in the recovery process. They lead the way for reopening schools after coronavirus. And so we watch and wait, hoping for the best and biding our time before we too can return to a semblance of school life as it was.
Here are some of the precautions Denmark has implemented as they maneuver this new normal:
Stagger arrival and departure times, breaks, and lunchtimes
Suggest alternate routes to walk to school
Require students to wash their hands immediately upon arrival and at least every two hours throughout the day
Disinfect contact surfaces like sinks, toilet seats, and door handles twice daily
Implement a policy of no-contact greetings (think foot taps, air hugs, etc)
Split students into smaller groups
Reorganize classrooms so that desks are at least two meters apart
Hold classes outside so that children can be outdoors as much as possible
Hold classes in gyms and auditoriums to allow more space between students
Keep a closer eye on students to prevent physical contact during breaks
As an educator, what will it take for you to feel safe to return to school? Come share your thoughts on our WeAreTeachers HELPLINE group on Facebook.
Also, check out What Teachers Miss Most About School.