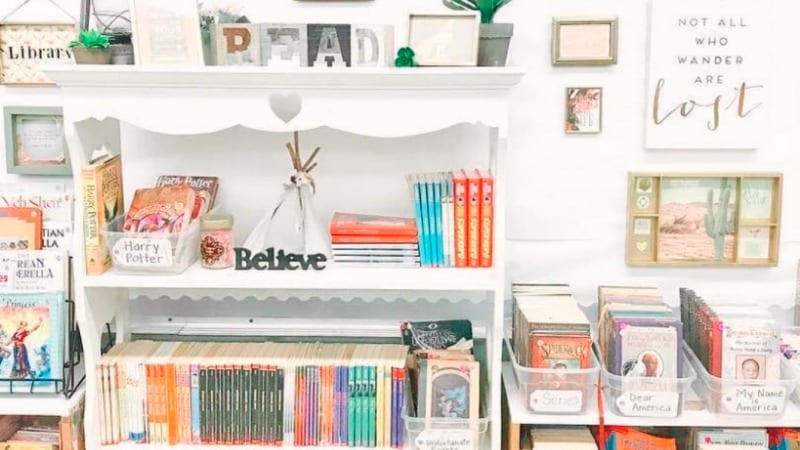 These teachers decorated their school rooms to feel cozy and inviting—just like home. We adore these #HomeSweetClassroom ideas, and you will too. Feel free to try out these classroom decoration ideas, or use them as inspiration.
1. This classroom reading nook is so cozy that we're already looking for a good book.
2. Warning: brilliant group work is happening at this bright seating area.
3. Rugs, rocking chairs, and pillows with math problems … What's not to love?
4. A hot chocolate/tea station for the chilly days? Just like mom would make…
5. This classroom may be more welcoming than our own home…
6. It doesn't get cozier than a book and a fireplace…
7. …Even if the fireplace isn't real.
8. A place for everything and everything in its place
9. This would totally be my happy place.
10. Kids love a good reading teepee in the classroom.
11. You can also set up a full-size tent for that home-away-from-home feel.
12. Add plants and some wall hangings for a decorated classroom that feels like home.
13. This classroom spot is just made for rainy day reading.
14. A seat fit for a princess, or prince, doesn't have to cost a fortune.
15. This is a seriously cute classroom decorated with an adorable welcome wreath.
https://www.instagram.com/p/BJQY66RhC-e/?hl=en&tagged=homesweetclassroom
16. No fireplace? No problem. This teacher put up photos and a deer mount above her mantel.
17. Nothing says home like a couch in the classroom.
18. In this classroom, everyone is family.
19. Maybe you want to put out the welcome mat for your students, literally.
20. We're already excited to listen to a story at the feet of this fixed-up rocking chair.
21. This teacher nails the motivational sayings with her inspirational classroom wall art and pillows.
22. Personal touches like a plant, photos, and lighting make this decorated classroom feel like home.
23. We think it would be easy to "be awesome" in this cozy classroom.
24. We love this welcome wreath … and the classroom rules.
25. Speaking of adorable welcome wreaths. This one is quite functional, if you misplace your calculator.
26. It's almost too pretty…
27. Bring your own appliances to work day–especially those that make coffee.
28. Welcome kids to the classroom with this lovely homemade pumpkin sign.
29. Make use of the outdoor furniture year round by bringing it indoors to the classroom.
30. We're not sure which we love more, the color-coded tubs or the cozy rug and matching pillows.
31. Have a class campout with this creative campfire (that won't violate any fire codes).