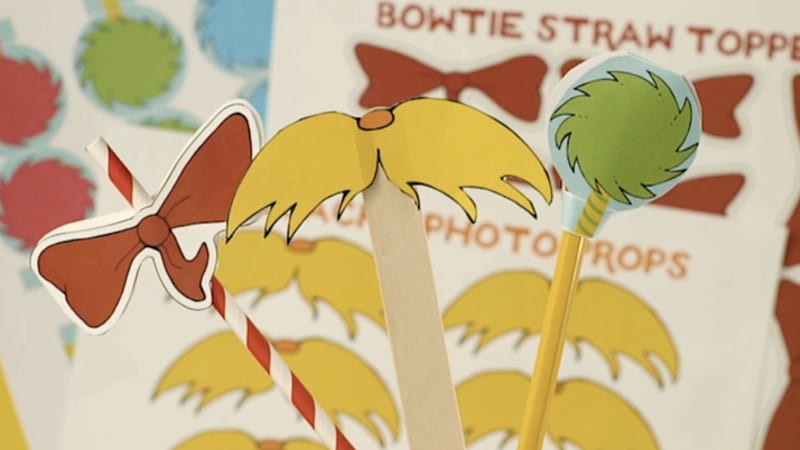 You and your students can use these fun printable photo props to celebrate reading! They are available in a full color or a black-and-white version, which your students can color on their own.
All you need is pencils, straws, or popsicle sticks to bring these to life. Then you'll have trees for pencil toppers, bow ties on your straws, and mustaches that make great photo props. Yes, your entire class can pose as the Lorax!
Bow Tie Straw Toppers Printable
These bow ties make the perfect accessory for straws. We designed them so there's a seam in the middle. That way, you can fold them and make a double-sided bow tie! Just secure it with tape—and have fun. These make a great classroom incentive for meeting a reading goal!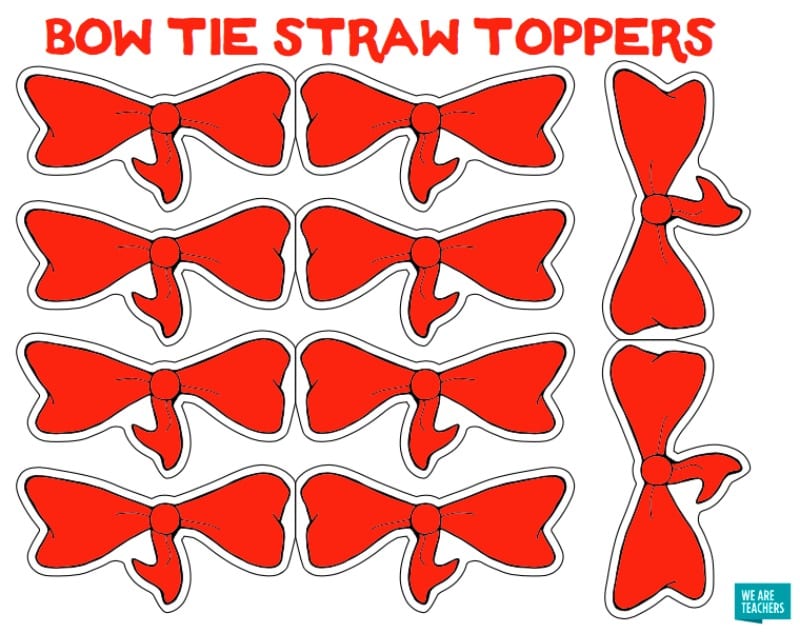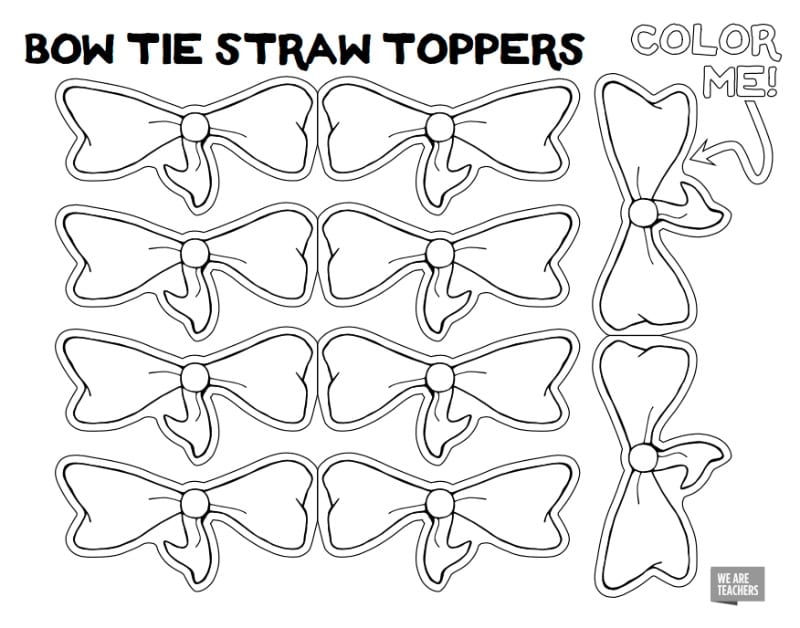 Mustache Photo Props Printable
These mustaches are both silly and a nod to the Lorax. Print them, then glue them to the top of a popsicle stick. Hand them out to your students and take a group picture. You can all speak for the trees!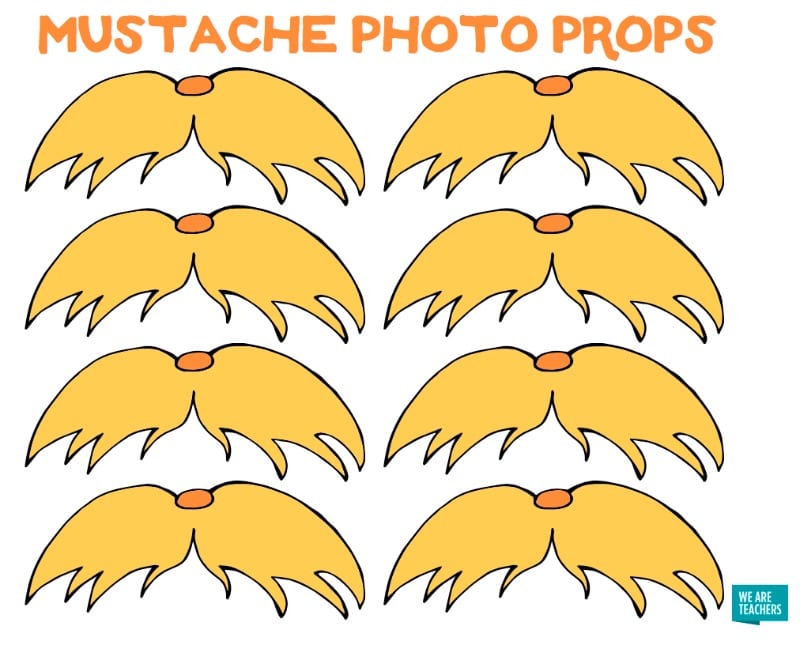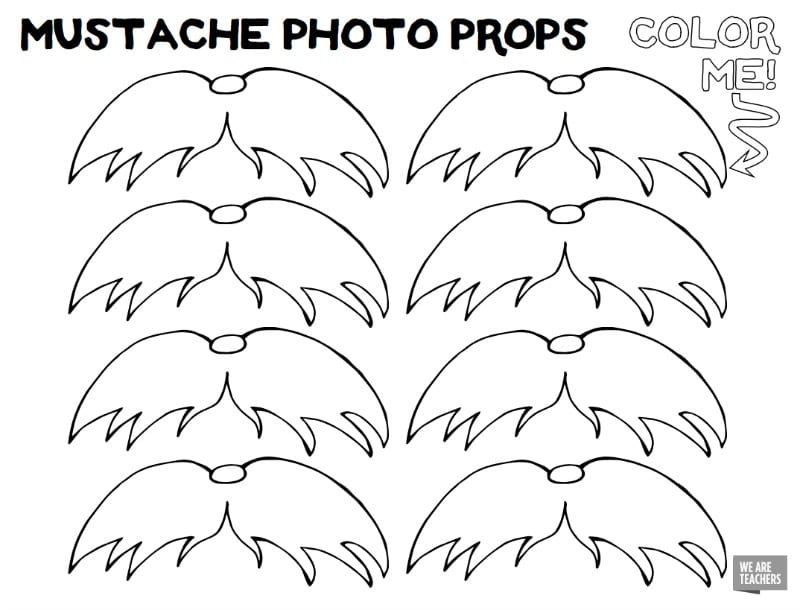 Pencil Treetops Printable
Here's another double-sided one. Be sure to cut out both sides of the tree and then fold it over from the top. Use glue or tape to secure. These fun pencil toppers will be a hit in your class.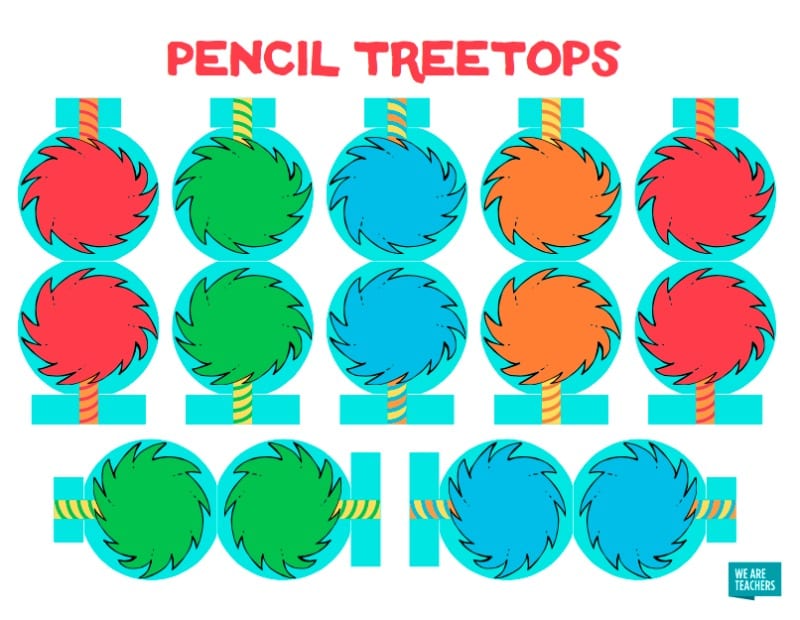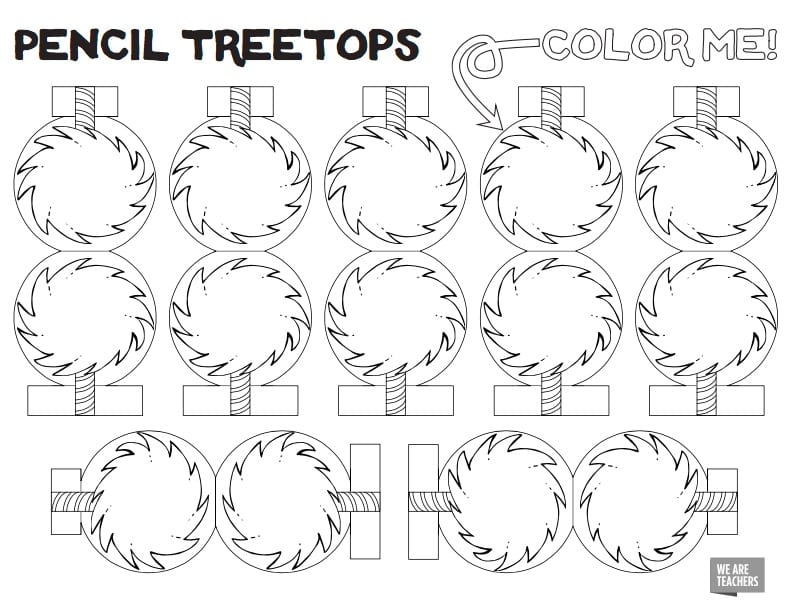 If you download and use any of these printable photo props, we'd love to see how you use them in your classroom. Post a photo on Instagram or other social media, using the hashtag #CelebrateReading. Be sure to tag us! And if you want to see how these great printables come together in real life, check out our video!
[embedyt] https://www.youtube.com/watch?v=kKSc8VkDi0s[/embedyt]