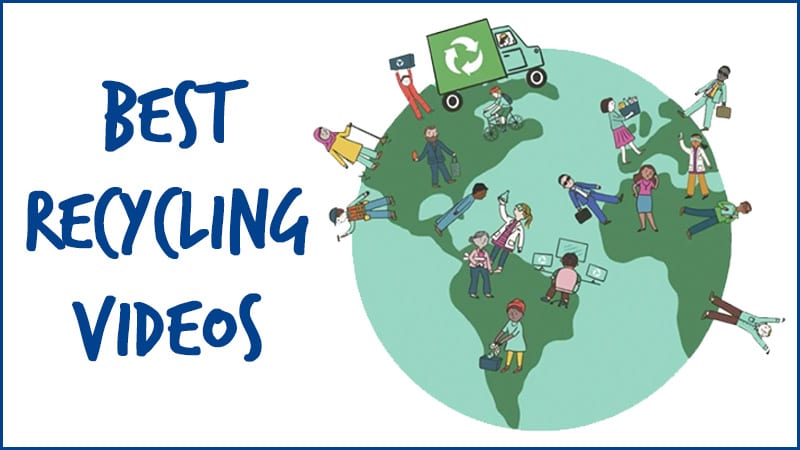 Brought to you by PepsiCo Recycle Rally
Recycle Rally is a free nationwide program that directly benefits K–12 schools and students by providing valuable incentives and resources to help make recycling easy, fun and rewarding.
Recycling, sustainability, and green habits are such important lessons for today's classrooms, but these can be hard messages to teach our students without coming across as preachy. Let's spice up the message of "reduce, reuse, recycle" with these creative recycling videos that help get your students excited about recycling.
1. Because messages through dance are awesome …
Chaz Bruce of Rochester, New York is committed to recycling and showing off some of his favorite recycling dance moves! Encourage your students to try the Cross and Toss, the Recycle Whoa, and then make up their own dance moves to teach the class.
2. Because watching kids dance is even more awesome …
Cedric Gardner is the teacher and creative brain behind this choreographed dance video to promote recycling in the classroom. Use this video to create your own recycling game in the classroom or in P.E. class.
3. Because this recycling song is amazing …
Have you seen Dwayne Reed's viral video, Welcome to the 4th Grade? If so you'll love this one! He wrote it from scratch to promote recycling and PepsiCo's Recycle Rally program. Use it to encourage your students to write their own song or poem about recycling.
4. Because jobs are their future …
Students find out how exactly how recycling benefits the community. It's the right thing to do, and it also creates more than 750,000 jobs in the U.S.!
5. Because this answers so many questions …
We know it's important to recycle bottles, but why? This video answers this question and showcases the recycling process in a way that your students will understand (and find completely fascinating)!
6. Because every bottle matters …
When kids answer the question of why recycling matters, it pushes your students to think about how recycling even one bottle helps their community and the world at large. Have them write their answers down or share with the class.
7. Because this recycling bin makes classroom recycling more fun …
This might look like an arts and crafts project, but it can be so much more! Have your students use their engineering skills to invent, measure, and create a really recycling critter bin out of a cardboard box. Win-win!
8. Because music is fun, especially with a home-made instrument …
Show the variety of things you can make with recycled materials. Students can make a rock-band ukelele (with some help cutting through the plastic) and put on a performance for their class or the school!
9. Because this would make an amazing reading reward …
Here's another great way to upcycle a plastic bottle. Have your older students create these for kids in younger grades as a way to incentivize their classroom reading program.
10. Because trick shots are fun!
Jonathan Hodge, a P.E. teacher from Barnesville, Minnesota, shows off his recycling trick shots as a way to make recycling fun. Learn the "Bounce Pass" and how to "Touch the Sky"!
11. And more trick shots = more fun!
Mr. Hodge continues with a new video. Learn how to recycle "Behind the Back," play the "Give and Go," and more!