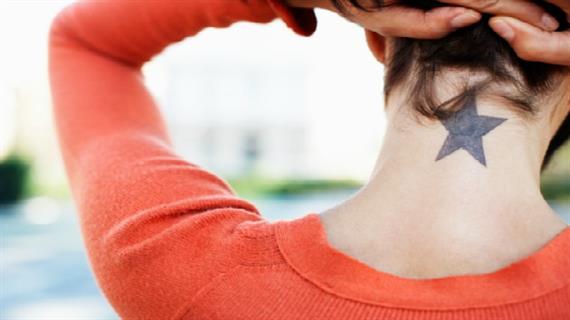 Over at the We Are Teachers HELPLINE, teachers from all over the world meet in one place to discuss all things teaching, from trigonometry to tests to. . . tattoos?!
Yup! This week, one of our teachers, Betsey, asked for some ideas for a tattoo she'll get to "commemorate my teaching profession," and in particular, she wants to dedicate it to her second graders. Aww! For all our tattooed-loving teachers jonesing for their next teacher-themed ink fix, here's some advice from your peers in ink!
Focus on your interests. Enough with the apples already! Pick a design that reflects your favorite subject to teach: books for reading, a map for social studies, numbers for math, or a beaker for science. "Check out some of these book tattoo ideas on Buzzfeed!" – Alicia O.
Select a meaningful quote. "I teach ninth grade English, and I have the last three lines of Seamus Heaney's 'Digging' on my left forearm." – Holly S. This works for all subjects! Turn your favorite bits of wisdom from historians, mathematicians, scientists, or educators into meaningful body art.
Represent your class or school culture. Artistically render the number of the grade you teach or the number of students in one of your special classes. A school mascot or a class motto could work well, too.
Select an artifact. Whether it's a pencil, compass, or a color wheel, your favorite object can symbolize what teaching means to you. "What about a cute box of crayons, one crayon for each of your kids?" – Iliana H. We love it!
Remember to be aware of district dress codes. When picking where to get your amazing new body art, you might consider any district policies that could pose an issue down the road. "My district makes us cover up our tattoos, so be careful on the placement." – Ingrid B. "Make sure if it's visible that you've checked if your school has a policy. Fortunately for me, my principal has full sleeves, so he loves mine!" – Holly S.