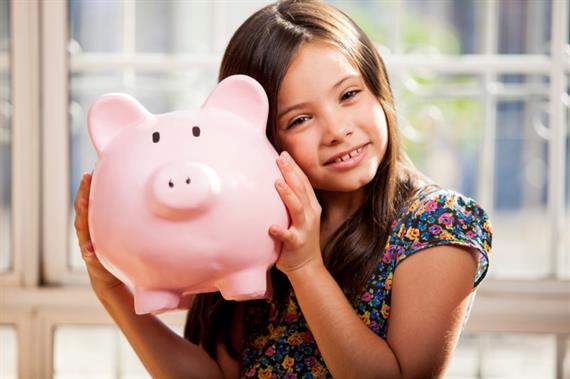 Pennies and nickels and dimes, oh my! Are your little ones struggling with the concept of counting money? The issue came up over at the WeAreTeachers HELPLINE this week, and here is some advice—for teachers, from teachers—that truly makes cents.

Open a class store … or don't. "Create a store in your classroom with inexpensive items or donations from the parents. Having the students earn pretend money by doing great things in the classroom or community work could be very meaningful for them." —Jennifer W.
You could also apply this same concept in other ways. "Instead of doing a store, kids pay to do things they ordinarily do, like going to the water fountain, reading a book or coloring. I have a chart that was laminated, so I change the price daily. They go to the bank and count out the right amount of money to give me. Sometimes I take out all the dimes or all the quarters so they have to use different ways to add up the money. The kids love it." —Samantha L.
Incorporate counting money into your class rewards. The key is establishing stakes that matter to the students to help motivate them. "For classroom management, I had my students earn teacher dollars as rewards. On Fridays, they could trade them in for different prizes or save them. For an activity, I found a bunch of random items in the class (books, a pack of crayons, or a Post-it pad) and put different prices on them. Then I gave each student some money and let them 'shop.' They had to count out the amount they needed, and then I would give them change if needed and then verify the change. They had a lot of fun with it." —Wendy M.
Tap into tech. Using an app or online games can tap into students' love for technology and help them learn all about counting money. Amazing Coin App for iPad is great!" —Ginny E.
"Mr. Nussbaum's Cash Out game is the best. You can use the computer or SmartBoard to play it. It has a timer, so the kids learn to make change quickly." —Janey B.
"Brainpop has some great videos." —Jess M.
Math Playground, Khan Academy, and Math Nook also offer great videos and online resources.
Use the real McCoy. While students often respond to engaging games and other simulations, sometimes working with real money can ignite their interest even more. "I brought in my own money collection to get them interested. I gave each student their own baggie of change and said if they kept it safe, they can use it at the end of the lesson to purchase from the class store." —Jess M.