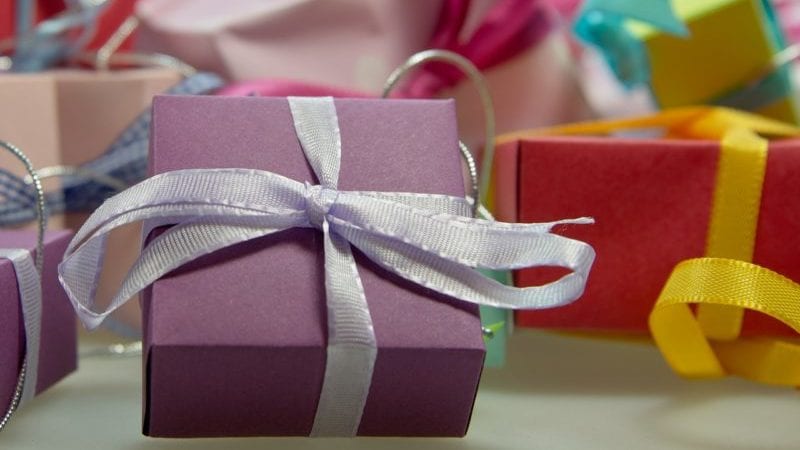 It may only be November, but the holidays are already front and center on TV, on the radio and in stores! So it's no wonder teacher Jennifer wrote into the WeAreTeachers HELPLINE! this week on this very subject:

"I know it's early, but I want to get a head start this year on holiday shopping! What do you all give your class for Christmas?"
Here are some of the top suggestions from our community of teachers.
Dollar Store Finds
"I'll typically go to a local dollar store and pick up a small game for each child." —Allison M.
"Try the dollar bins at stores like Walmart or Target. There's usually a great selection of things like stickers and bath gels around the holiday season." —Zenaida M.
Classroom Currency
"I give a cute pencil with three homework passes attached." —Ann M.

"I teach fifth and sixth graders. I give mine a coupon packet that includes a homework pass, add points to a grade, free locker visit, erase a yellow mark from planner, and so on. It costs absolutely nothing and they love it." —Lisa J.

"I give a coupon book filled with gifts that do not necessarily cost money: free homework pass, a class movie, 15 minutes of computer free time, popcorn party, extra long brain break, extra recess time, and sit by a friend! When appropriate, the first person to turn in his or her coupon determines when they get the gift or we decide as a class when to receive it." —Mary F.
Books
"I always give them a book and write a little personal note to them." —Sussy B. 
"Personalized bookmarks are inexpensive and go over really well!" —Missy A.
Also, several Helpliners mentioned taking advantage of Scholastic's $1 book deals for teachers or using Scholastic points to get free books for their students.
Crafts
"I give out personalized ornaments that I make." —Jessica K.
"I got my fifth graders their own clipboards and am going to personalize them with their names and decorate them." —Laurie H.
Service or Swap
Try one of these suggestions as an alternative to giving presents to the class.
"Instead of giving students a gift, give them the privilege of making a little something for others, such as soldiers or residents of retirement home. They could bake cookies, draw pictures or make cards." —Kim J.
"Have a class swap! Students wrap something they don't want anymore that they already own, such as a toy or a game, and bring it to class for a 'white elephant' party." —Mara W.
Teachers, what would you add to this list of suggestions? Sound off in the comments below!