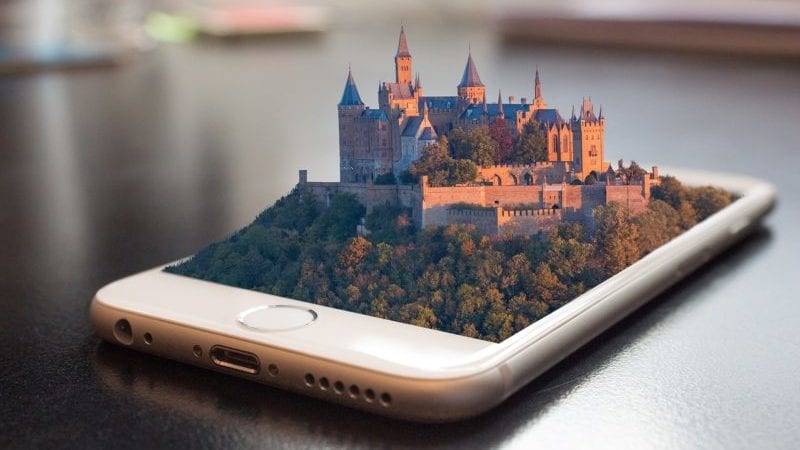 Having 1:1 technology in your classroom might a dream come true, but then the real work comes: figuring out how best to use your resources to enhance student learning.
Over on the WeAreTeachers HELPLINE!, teacher Erin recently asked: "What are some ideas for integrating technology into the classroom? I teach 3rd graders, and we are finally 1:1 with Chromebooks. I want to start using them a whole lot more than I have been!"
Erin, we hear you. After all, 1:1 is really just indicative of inventory. The big question is, how can teachers use these tools effectively in their classrooms? Here are a few ideas from our community of teachers.
1. Do a shared writing workshop. 
In small groups, students can all share a Google doc and write feedback on one document simultaneously (as opposed to each student writing feedback on separate copies). —Laura N.
2. Create storybooks using storybird.com.
"The site is completely free for students to write their own storybooks using beautiful illustrations." —Megan F.
3. Do digital review games.
"I use Kahoot! for test review, and each kid is connected to the game through the Chromebooks. The results show up on the SmartBoard. They love it!" —JC L.
4. Assess the effectiveness of the lesson in real time.
"With NearPod, you control the flow of the lesson and ge awesome feedback data on the students' learning. They love it and stay engaged!" —Trixie P.
5. Create student videos.
"EdPuzzle is great. You can pick any video online and add questions, a voiceover, or music to the video. Teachers can use it for lessons and students can use it to create presentations." —Marissa D.
6. Play educational games.
"MobyMax has a responder feature that students can use. It features resources for reading, writing, math, and science. You can get it for free without some of the features, or pay for some of the others." —Katie M. "ProdigyGame works great for math practice." —Tara H.
7. Learn a language.
"Duolingo is a free site for learning languages. The site makes it into a game with daily goals kids can meet, and the cute graphics make it fun. Teachers can monitor progress from the dashboard." —Matt L.
8. Assign and submit work.
"Ever since switching to Google classroom, I've stopped carrying around piles of papers. Love it!" —Amanda O.