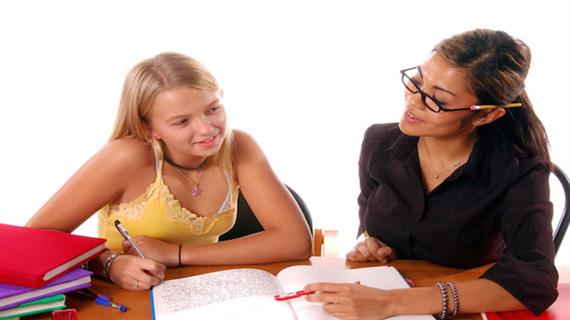 Summer vacation is just around the corner, and while we may dream of lounging on the beach all day, every day, the truth is quite a few teachers continue to work throughout the summer months—many of us as tutors. Here are some tips from the WeAreTeachers HELPLINE! to take your tutoring biz to the next level and keep the cash flowing all summer long!
1. Create Professional Marketing Materials
Design eye-catching flyers and business cards. Teacher Vicki recommends using a website like Vistaprint to create professional yet inexpensive postcards. You can also print business cards on the cheap through Vistaprint. Make sure to include your credentials, contact info and website (if you have one), as well as your grade level and subject area specialties.
2. Post Flyers on Local Community Boards
Make a list of all the local places parents frequent in your community, like supermarkets, coffee shops, ice cream parlors, pizza joints, libraries, churches and after-school child-care centers. Stop in and ask if you can post your flyer on their community boards.
3. Reach Out to Your Personal Contacts
Word of mouth is very powerful—parents trust recommendations from people they know. Reach out to everyone you know to tell them you are available to tutor. Send relatives, friends and neighbors a hard copy or digital flyer, and ask them to pass along the information to anyone they think may have a need for your services. Don't forget to update your colleagues at school too. "Tell the secretary [at your school] your plan as well as your co-workers. They can refer parents to you if they inquire," recommends Helpline! teacher Rachael.
4. Use Social Media
Social media can reach a large number of potential clients in a very short amount of time. Helpline! teacher Donna posts about her tutoring business on Facebook. You can reach your target audience by joining local mom groups on Facebook and posting your services there. You can also post on Nextdoor, a super local "neighborhood" social networking site. Make sure your posts are engaging (i.e., use an image or quote) so when they show up in your friends' newsfeeds, people "like" or "share" them, which makes the number of people they reach grow exponentially.
5. Sign Up With an Online Tutoring Agency
Posting your profile on an online tutoring agency, like WyzAnt or Care.com, is one of the easiest and quickest ways to get your name out to a large pool of people who are looking to hire a tutor ASAP. One downside, however, is that the agency charges a fee and/or takes a cut of your pay. Helpline! teacher Eileen says, "I go through WyzAnt—they help you, but they take a commission. The more hours you work, the lower their commission rate, though. And you keep a higher percentage of your rate if another tutor joins WyzAnt through you."
6. Consider Local Advertising
Some tutors still count on classic advertising strategies, including direct mail and the classified section of your local newspaper. You can also list your business for free on various online directories, including Google Places, Yahoo! Local and Angie's List.