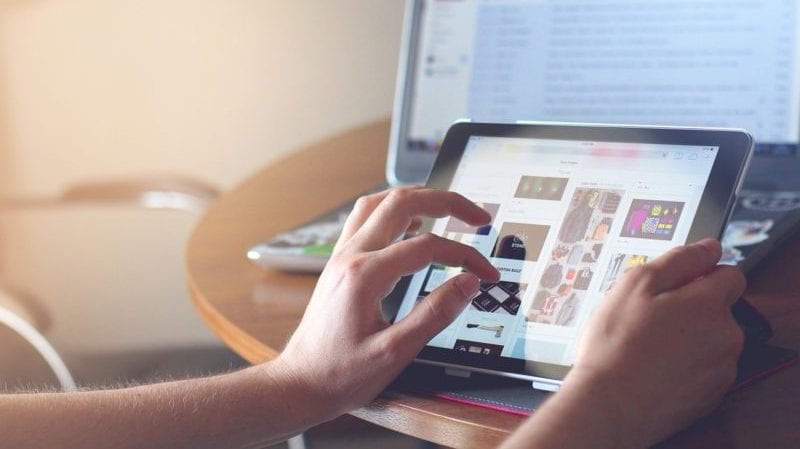 One-to-one technology in schools is hotter than ever, and whether you have Chromebooks, iPads or tablets, one way to take advantage of it is to let students spend time on websites that challenge them to grow according to their individual levels of achievement. So when Judy asked about great practice websites this week on the WeAreTeachers HELPLINE!, our community of teachers quickly chimed in with suggestions.

"I'm looking for a math website that allows my students to work on different Common Core State Standards that they struggle with and will allow me to monitor their progress. Does a website like that exist? I teach fifth grade."
Here you go, Judy! Check out the math websites recommended by teacher below, as well as a bigger list here.
"I love IXL Math. Our district has an account, so I'm not sure how much it costs. There is a free option, but I don't know what the restrictions are." —Christina L.

"I love IXL! If you have the Pay For version, you can access K-12 for the number of students you pay for. You can add and delete based on enrollment changes." —Tracy S.
"Prodigy math." —Melissa H.
"Front Row Math is free. I don't know how much you can monitor progress on it with the free version, but it's a great site." —Sarah K.
"TenMarks." —Jenny E.
"TenMarks is great, and it's free!" —Megan T.
"MobyMax." —Jennifer C.

"I second MobyMax!" —Donna W.
"Mathletics is great." —Blanca G.
"Khan Academy." —Kris F.

"My fourth graders ask every day to go on Khan Academy." —Melana H.
"We started using Zearn. I set a starting point and the kids work their way through a reteaching video and then play games through the content. It seems to be helping a lot." —Amy S.
"SumDog!! It's free, and you pick what standards their games are based on." —Jordan D.