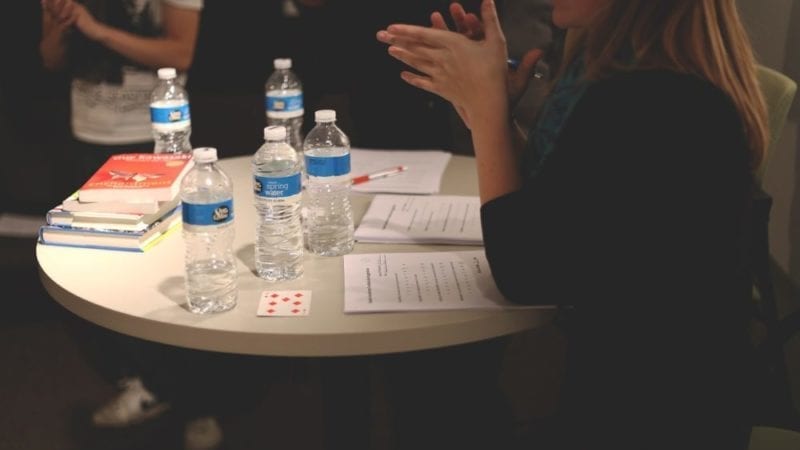 One of our favorite things about working in education is that it's not just the students who learn—it's all of us. You and your teachers are constantly learning, growing, and pushing the boundaries of what's possible in the classroom. And the great news is, there are plenty of resources out there to help you do it.
While we hope some well-earned relaxation is on every educator's agenda this summer, we also know you can't lay down your proverbial chalk for too long. If you're seeking some PD for yourself or your staff, here are the best education conferences to attend this summer.
The Best Education Conferences in June
NAEYC Professional Learning Institute
June 11-14
San Francisco, California
Who should go and why?
Early childhood education teachers and teacher leaders for access to sessions ranging from hiring for diversity in ECE to bridging the gap between ECE and primary grades to using technology for play-based experience.
Register for NAEYC Professional Learning Institute here.
National Charter Schools Conference
June 11-14
Washington, D.C.
Who should go and why?
Charter school teachers, leaders, and advocates come together to share ideas with more than 4,000 others in the same space. It's a great education conference to live problem-solve with fellow charter school professionals and hear from big name speakers (like the CEO of Netflix).
Register for the National Charter Schools Conference here.
InnEdCo
June 13-15
Alamosa, Colorado
Who should go and why?
Innovation is the name of the game at InnEDCo. It's an excellent opportunity for teachers, school staff such as librarians, and school leaders to learn about using technology for blended classrooms, 1:1 learning, ELL students, and much more. Plus, Google will be on site to help educators interested in using their programs for schools.
PBL World
June 20-22
Napa Valley, California
Who should go and why?
OK, it doesn't hurt that it's in California wine country … but what PBL really is all about is project-based learning. If you're trying to take a more project-based approach in your school, it's a great education conference for teachers and administrators to get hands-on experience. We also love that they include student speakers for that very important perspective.
ISTE
June 25-28
San Antonio, Texas
Who should go and why?
ISTE is all about innovation. Teachers, administrators, librarians, or tech staff at your school all have a lot to learn at ISTE. Like any great classroom, ISTE offers a range of session styles (workshops, panels, roundtables, etc) to suit any learning style with topics on digital age teaching, tech infrastructure, digital age professional development, and technology leadership. Plus, the ISTE playground is full of hands-on experiences that are fun and educational.
Conference on Teaching Excellence
June 30-July 2
Denver, Colorado
Who should go and why?
Any educators or school admins who want to make their teaching practice unstoppable in the coming school year. This education conference promises hands-on experiences, live lesson planning, teacher leadership development, and more. Plus, there is a group discount, so sign up a few of your staff.
Register for the Conference on Teaching Excellence here.
The Best Education Conferences in July
Learning with Innovative Technology Conference
July 7
Saratoga Springs, New York
Who should go and why?
First of all, it's free, so your budget approves. Second, this one-day education conference is a chance for teachers, librarians, school technologists, and leaders to get fresh new technology-based ideas they can implement with students right away in the fall.
Register for Learning with Innovative Technology Conference here.
National Principals Conference
July 9-11
Philadelphia, PA
Who should go and why?
School leaders who want to take their impact to the next level will love the opportunity to join like-minded administrators from across the country and spanning K-12 schools. Sessions will focus on increasing professional capacity, elevating student efficacy, building positive school culture, and personalized student learning.
Register for the National Principals Conference here.
ILA (International Literacy Association) Conference
July 14 -17
Orlando, Florida
Who should go and why?
Teachers, school leaders, and librarians focused on literacy (or just anyone who loves books) will enjoy this big conference full of professional development as well as opportunities to connect with authors and swap book nerd stories. Bonus, the Wizarding World of Harry Potter is just around the corner.
Register for the ILA Conference here.
Serious Play
July 18-20
Washington, D.C.
Who should go and why?
Who says learning (and conferences) can't be fun? Serious Play is an excellent opportunity for education leaders who want to include more game-based learning in their schools or districts. Attendees will range from K-12 education leaders to corporate training leaders, making it a great conference to collaborate with people in other sectors.
Register for Serious Play here.
The Learner: 24th International Conference on Learning
July 19-21
Honolulu, Hawaii
Who should go and why?
Well, we love the location, but we also love this long-standing education conference's focus on research-based learning. Teachers and school leaders can get into the weeds with sessions on pedagogy and assessment, or go high level with workshops on organizational structure, leadership, and learning diversity.
Register for The Learner here.
bBWorld
July 25-27
New Orleans, Louisiana
Who should go and why?
bBWorld brings together leading minds in education and technology to talk about ways to solve real classroom problems. Administrators who are interested in real innovation and networking with thought leaders and technologists will love to collaborate at bBworld.
Distance Teaching & Learning Conference
July 25-27
Madison, Wisconsin
Who should go and why?
Online educators and distance learning leaders will enjoy the chance to get face-to-face time with others in their field to swap ideas, learn best practices, and grow their skills.
Register for Distance Teaching & Learning Conference here.
Big Bang
July 25-28
St. Louis, Missouri
Who should go and why?
What sets Big Bang apart from other education conferences for teachers and administrators is its student focus. Students are designers, presenters, and leaders at the conference, helping educators push their thinking about how to build growth mindset and a love of learning.
The Best Education Conferences in August
2017 International Conference on Education
July 30-August 3
New York, New York
Who should go and why?
ICE brings together educators and administrators from around the globe to discuss best practices and innovations. Topics and subjects covered span every grade (including higher education) and area of interest, so it's a great opportunity to share ideas across the aisle.
Register for ICE New York here.
reMAKE Education
August 2-4
Sonoma Valley, California
Who should go and why?
reMAKE is all about hands-on learning and the maker movement. The education conference is great for anyone in the field and takes place in a makerspace. Attendees are encouraged to get creative and figure out how to transfer that creativity into their schools and classrooms.
Register for reMAKE Educaton here.
Literacy Leaders' Institute
August 6-8
Chicago, Illinois
Who should go and why?
District leaders have the opportunity to come together at this education conference to share ideas and plan for a comprehensive literacy framework that supports both teachers and students.
Register for Literacy Leaders' Institute here.
Join our Facebook group Principal Life for more ideas on how to transform your school.