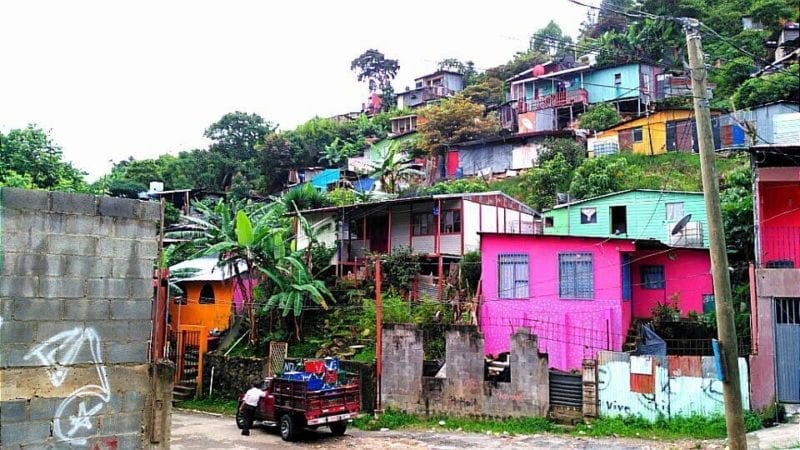 This summer I traveled to Costa Rica with no idea what to expect about teaching children at the Abraham Project. I left with six lessons and a change of perspective that might help you as well when you head back to school.
1. Shed your preconceptions
The Abraham Project is located in one of the poorest areas of Costa Rica, near "trash dump city." It's not where you'd think you'd find beauty. But in the midst of poverty, it's ther—made from leftover materials painted in bright colors. Families build their homes out of recycled materials and The Project built a bright community for kids in an area that has few resources.
It took me a few days to adjust to being back in the States. After a summer away from students, it may take you a few days to get in the school routine. Go in without preconceptions.
2. Be proud of what you do have
Finding hope in a struggling school district or with a child that is unresponsive or defiant may seem overwhelming. I watched children of abuse and trauma living with no electricity or running water walk to school in perfectly-pressed uniforms with smiles, hope, and pride.
Find pride in your school or district. If you model hope and pride, the community will feel your investment and belief in the school and district.
3. Use school money to help every student
Education in Costa Rica is valued so much that the country shut down their military to fund schools when the money wasn't there. Even with that last-dollar effort, K-12 schools only run half days and there aren't enough schools for kids. At the Abraham Project, nearly 300 kids come to their programming on that other half of the day. Kids are taught and working parents can work while knowing their kids are in a safe space.
Money in American school systems is a constant conversation. Find a way to do more with less if necessary. Look for those last dollar options. Be innovative in even the small things.
4. Do the things you ask of others
I used a machete for the first time in Costa Rica to clear coffee tree and sugar cane fields in preparation for building expansions. Abraham Project staff worked right alongside us in the field all day, just as dirty and exhausted as the rest of us.
Work next to your teachers and staff. Let them know that what they are doing is important to you. Do the hard work alongside them to let them know you are invested in them and the kids. Lead by doing.
5. Help others be prepared
Just as I had no idea what to expect in Costa Rica, I had no idea what to take with me. I talked to my Girl Scout leader and got a list that included things like bug repellant wipes because we couldn't bring aerosols on the plane. The Costa Rican team recommended we bring scrub pants for modesty and coverage against the sun and bugs.
As a school leader, you not only have to make your own list for back-to-school; you are taking into account what your teachers and staff need. While we packed light (carry-ons only) for Costa Rica, try thinking about one thing that your teachers need in the fall. Would a dozen glue sticks and a box of pencils on their desk help the year get started? Having the copy machines stocked with paper and the laminating machine ready to go are small things that go a long way to helping teachers and staff feel prepared.
6. Put yourself in your teachers' or students' shoes
It took me a few weeks to process the dichotomy of beauty and poverty, pride and unimaginable challenges. I measured my words differently as I begin the back-to-school preparation.
As the school year begins, take a look at your own perspective. Do you see your district as struggling and hopeless due to poverty or a lack of funding? Have you gotten complacent in a great setting with awesome teachers and resources? Are you feeling overwhelmed and sad that you can't serve the way you want to? Examine what you are doing and what you can do. Then think of just one change. Even a small change.  Look at what is beautiful in your district. Think of that student who comes to school with an open heart to learn. Open your own heart to a new perspective.
Join our Facebook group Principal Life for more conversation about and insights into the challenges of school leadership.