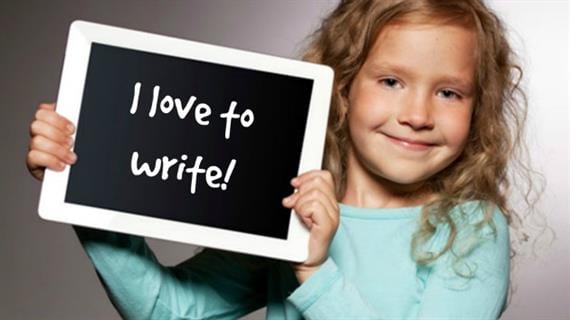 Ideas

Story Wheel is a digital storytelling app for the iPad and iPhone. The first student (or the whole class) chooses an image by spinning the story wheel, then responds to the image and records 30 seconds of narration. The next student then spins the wheel to see another image and continues the story. This is a great way for students to practice generating ideas quickly as well as to learn the art of storytelling

This iPad app generates high interest writing prompts for middle- and high-school students. The basic Brainstormer app has three wheels of words and themes to spin. Students can spin each wheel separately until they have a combination of words that inspires. Here are two sets of words we came up with: invention, prehistoric, and outpost; miracle, animal kingdom, and farm. Teachers can also add custom words and themes to the app through in-app purchases of "character creator" and "world builder."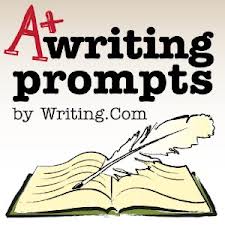 This app has five prompt generators: scenes, sketches, texts, words and news snippets. You can save up to 500 prompts in "Favorites." One teacher reviewer wrote, "I love this app for five-minute free writes to get students' creative juices flowing."
Organization
SimpleMind+ (Free, Pro: $5.99)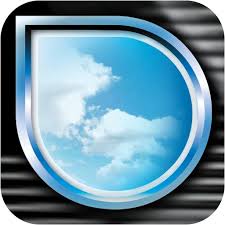 This is a strong application for mind mapping for any kind of writing project. Students can use the app to brainstorm or organize ideas on a specific topic. It's colorful and has an intuitive interface that even younger students will find easy to use.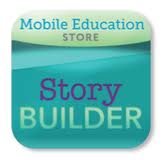 With the Story Builder app, students respond to picture prompts and then shape their responses into a narrative. One teacher reviewer wrote: "It's an excellent way to reinforce paragraph writing skills. The question/answer format makes it easy for even the youngest students to create a cohesive paragraph."


This useful K-6 app allows students to choose a puppet and scenery for a quick play. They record their own voices for the puppets. Teachers could have students narrate from the point of view of a historical character such as "puppet George Washington" or fictional characters such as Frog and Toad. Students might also 'look back' from the point of view of their grown-up selves.
Sentence Fluency

Just like newscasters and politicians, your students can read their work off the teleprompter with this app. It's a great way to work on reading and writing fluency. Students can set the prompter for different reading speeds.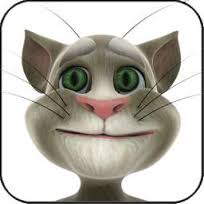 This is a fun app for K-3 beginning writers. Students can read their sentences to the app and Tom the Cat will read their words back to them! It's a good way to motivate students who are reluctant to read aloud.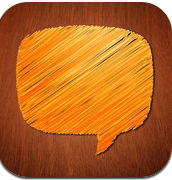 This app is intended for K-2 beginning readers and writers. Kids put words, sounds, and pictures together to make complete sentences. Teachers can customize for sentence length and complexity. With pictures and sound, Sentence Maker is also useful in special ed settings.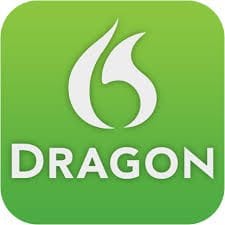 With this app, your reluctant writers can speak into the iPad and have their words magically translated into text. Students will still need to learn how type, write and edit, but this app may help break through writer's block and help students work on developing fluency in their writing.
Word Choice
Mad Libs (Free, $1.99 for upgrades)

There's no debating that kids love Mad Libs and it's a great way to learn parts of speech and practice using vivid words. After playing Mad Libs, take a piece of student writing and have students replace drab verbs, pronouns, and adjectives with stronger word choices.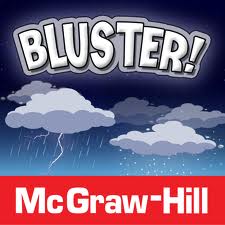 This app is a word-matching game that helps develop vocabulary and word understanding. Students in grades 1-6 can match rhyming words, prefixes and suffixes, synonyms, homophones, and adjectives in between animated blizzards and hurricanes. If you have a document camera, place the iPad under it to project it on a large screen and the whole class can play together.
In Same Meaning Magic, Luna and Leo, young magicians at magic school, toss word stones into the wishing well to earn gold coins and jewels by choosing the best synonym. This app for teaching synonyms is aimed at grades 2-6. It was developed in association with the Virginia Department of Education.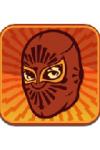 Mexican wrestling meets vocabulary learning in this game app with high kid appeal. Kids select a wrestling name and take quizzes portrayed as challenges against wrestling opponents. It's a fun word app for middle schoolers.
Conventions
This app for practicing grammar skills comes in three editions for primary, elementary, and middle school editions. It includes songs, rhymes, and animations to help children remember grammar skills. After each animation, students can take a quick quiz to practice what they've learned. As one teacher wrote: "It teaches grammar and my students BEG to play it. That works for me."
Painless Grammar Challenge (Free)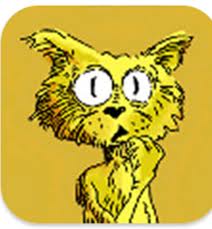 This game is a fun way to review grammar. Students are given four sentences and have to choose which sentence is correct. If they score high enough on the grammar questions, they get to play a game and then go on to the next level. Grammar takes practice and this is one way to make that happen.