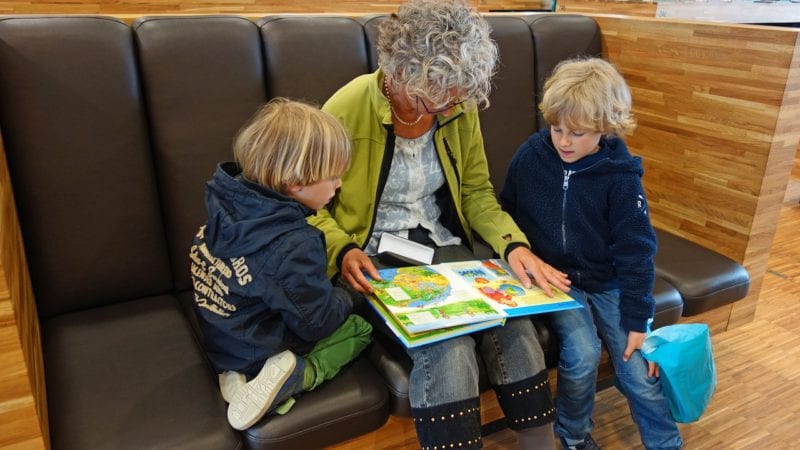 ? Alert: Parent handout freebie! Request your free family guides for school success, jam-packed with tips on how parents can support learning at home. Get 30 free copies sent to your mailbox today! Go now>>
More
In May, your son was rattling off the multiplication tables. By August, he's forgotten all the 5 times 8! It's not just your imagination—more than one hundred years of research shows that when kids are away from a structured school setting, learning sometimes doesn't just stop, it can move backward one to three academic months.
At its worst, a summer without reading and learning can cost a full third of a school year. And summer isn't the only time: Even long weekends and holiday breaks can lead to a slip in academic progress for some children.
Here's the bright side! No one can make a bigger difference in your kids' lives than you! By encouraging their natural curiosity, you can keep your children's skills sharp and have fun as a family at the same time. We asked top teachers—many of whom are parents themselves—for their ideas, suggestions, and advice on how parents can make at-home learning a part of daily life.


Step 1: Hit the Library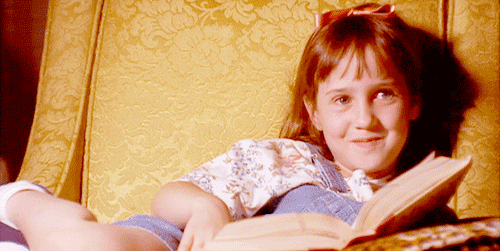 The logical place to start with fun at-home learning projects is at your local library. Libraries typically offer free programs for kids throughout the year. (Think read alouds, crafts, plays, and movie nights.) But during school breaks, they step it up even more.
As writer Charlaine Harris says, books are "the cheapest vacation you can buy"—or, at the library, borrow. If you're not sure how to help your child pick the right books for his or her reading level, try the five-finger method. Harvard researcher James Kim orginally developed it. Here's how it works: Encourage your child to choose a small stack of books. It could be mysteries, graphic novels or space adventures—whatever he wants.
Then have him read aloud or silently 100 words or so (several pages in a picture book or a full page in a chapter book) and hold up a finger when he encounters an unfamiliar word (names don't count). If your kid finds five really tough words, trade that book for something a little easier to avoid frustration. Need a place to start? Check here for ideas for any reader.
Now your child has a pile of library books, what's next? Help him find a comfy spot that can be his special reading place. It could be a pillow on the floor, a window seat, an oversized chair. Try to set aside time each day, where reading is not only encouraged, it is expected. This bookmark does some of the work for you.
Also remember that's it's important to engage with your child about their reading. Kim points out that even with books, kids with little encouragement and adult interaction are far less likely to improve their reading skills. "When we gave books to kids but did nothing else, they did no better than the kids who did nothing over the summer," says Kim. Simple natural conversation are often the most effective. Try to:
Ask questions about the story and encourage your child to do so as well ("What do you think the monster will do next?" or "What was the most important clue?")
Ask your child to retell the story to you or to a younger sibling.
Let your child know that you are always there if he is stuck and needs help with a word.
By getting involved with your child's reading through at-home learning, you can help him become a stronger reader and critical thinker.
Step 2:  Notice the Math All Around You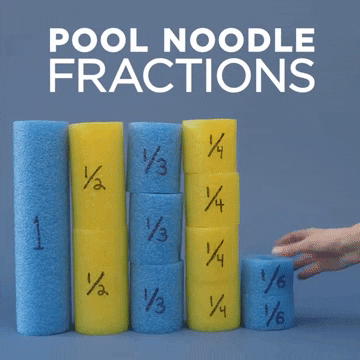 Studies show that children are even more likely to lose math skills than reading skills over school breaks. That's because even when families make time for reading, they may not make time for math.
Doing math doesn't mean you have to get out the workbooks. There are many ways to engage your kid in fun at-home math activities. For example:
Hold a lemonade stand, bake sale, or curbside sale of outgrown toys. Making change means practicing math skills. You can even take it to the next level by having your child track how much money she made each hour. What time of day is the best time to have a sale? Have your child add up her expenses (for example: lemons, sugar, signs) to determine the true profit. And for garage sale leftovers, you can use Goodwill's online valuation guide to determine the total value of what they might donate after the sale.
Cook with your kids. Measuring counts as math—see, you are good at math!—and simple recipes can be halved or doubled, with younger kids working the math on whole numbers and older ones on the fractions. Albuquerque math teacher Leslie Anyanonu suggests, "Make a silly recipe for your child that says '5/10' cup of milk, and have her reduce it to something on the measuring cup."
Get outside. Outdoor games are a great way to stretch math skills. Anyanonu suggests putting random numbers in hopscotch squares and requiring kids to add up the sums before they can advance. Timed races (of kids or toy care) are a great way to practice math. It takes even more math if you challenge kids to average the results of several heats.
Stay inside. On rainy days, you can encourage your kids to check out one of these teacher-recommended (and free) sites for practicing math. Most turn math into a fun game—way better than an afternoon of TV.
Go to the pool. And save a noodle. Then make this easy DIY fraction toy for your kids to practice with.
Read about math. Combine math and reading by adding these math-centric books to your list of what to grab at the library.
Step 3:  
Go Outside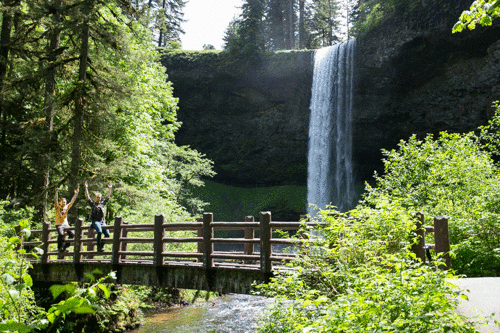 It's always great to get the family outdoors—and you can even do a little science at the same time! Early morning hours and cool evenings are good bird and reptile watching times. And don't be afraid to let your kids get down and dirty: Recent studies have shown that playing in dirt is actually a healthy way to boost the immune system. So let your kids play archeologist or monster trucks in the mud. Just being outside, according to the National Wildlife Federation's research, improves eyesight and attention spans, and reduces stress.
Here are great ways to get outside with at-home learning.
Hit the park! Playground equipment at public parks is free and fun, and you can add an educational twist by having your kids count steps, find shapes, or even measure distances using steps or hand spans.
Visit a nature preserve! Invest in an inexpensive pair of binoculars and a sketchbook. Walk around a nature preserve, observe, and record.
Get cultured at zoos and museums. Oak Grove Classical Academy's academic dean Celeste Green suggests hitting the dollar store for spiral notebooks in different colors. Supply each child with a notebook and pencil and explore even a familiar museum looking only for and recording objects the color of the notebook. (Later the list can even be used as material for a creative dramatic presentation or short story!)
Go on a road trip! Math comes into play on a vacation if you use GoogleMaps to select a route and add up the miles and minutes to arrive at the destination. You can challenge older kids to calculate what percentage of a tank of gas the trip would take given your vehicle's MPG.
There are 50 other ideas for teaching with nature (most parents can use for at-home learning) in this post.
Step 4:  Make Things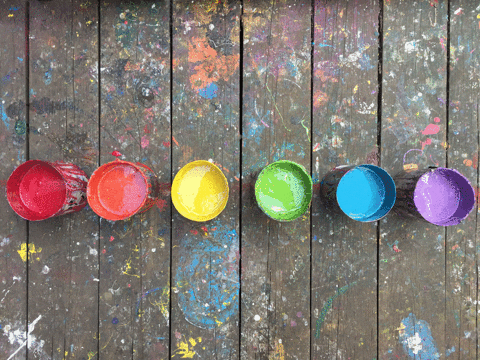 Summer is the logical time to take all the arts and crafts projects that involve water, sand, glitter, paints and any gooey substance outdoors where cleanup can involve a garden hose. Here are a few great ways to get your kids' creative juices flowing with at-home learning in the arts.
Make fan fiction! Take a favorite, familiar novel or picture book. Put your finger somewhere at the midpoint of the book and have your kid write a new ending from there. Tell him to let his imagination flow—what might those characters have done if they'd taken a different path?
Have fun with science by doing something messy and colorful. Try fizzy color art, dying white vinegar into a rainbow of colors then squirting it into a pan of baking soda to watch it fizz up.  Or use the glowing gel in glow sticks to make glowing art projects.
Take normal ho-hum activities like spelling and writing to a new level by doing them in a new way. One teacher we know makes salt boxes for her kids and then quizzes them on spelling and vocabulary words.  Little do they know that they are learning while they play.
Craft an at-home learning makerspace for less than $20 to let your kids explore on their own.
Finally, try one of these outdoor water experiments for at-home learning and cooling off!
 Step 5: Ease into Back to School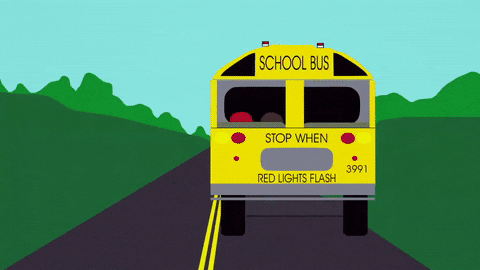 Any teacher will tell you that valuable fall class hours are spent re-teaching materials or at least reminding students of academic and organizational skills. How can parents use at-home learning in the summer months to ease the transition back into a school schedule?
Should you get next year's book list and have your kid start reading? That could be counterproductive, of ot feels like summer homework. And some educators believe it could make students miss out on the importance of shared discovery in the classroom.
But that doesn't mean you can't interact with upcoming curriculum. These ideas will get your kid jazzed about the new school year:
Have fun with the syllabus! Print out copies of the covers on the upcoming book list. Have your kid answer: What do you think the title has to do with the cover art? What kinds of conflicts or obstacles do you think the characters will face? Can you tell anything about the time period? Do you think the book will have a happy or sad ending? Keep your child's musings filed until she has finished reading the book in class. Then compare the anticipation to the impressions after reading.
Have your kid write himself a letter hypothesizing what will happen during the next school year. Then seal the letter and put it in a safe place to read next summer.
Set up learning playdates by inviting some of your kid's classmates on a trip to the bookstore or library. They can get excited about the idea of learning together.
Brain Drain or At-Home Learning Yearning?
As parents, we can make the most of our kids' breaks from school. Keep them mentally sharp with varied at-home learning activities, and they'll be ahead of the game when school is back in session.
By Latayne Scott