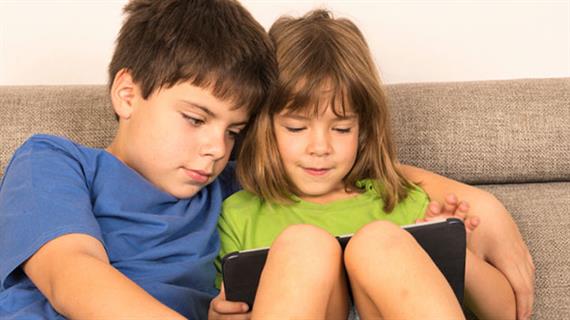 The Apps Have It
iPads and tablets are changing the face of special education
By Valle Dwight
The past three years have seen a sea change in the use of technology in special education. The introduction of the iPad, followed by numerous other tablets, has put technology into the hands of students in a way unprecedented in the years before.
The tablets have succeeded so quickly in part because they are portable, intuitive to use, and, let's face it, cool.
"They provide a different modality of learning, one that has an element of fun."
Hallie Fischburg is a special education teacher at the IDEAL school in New York, where teachers and therapists are using assistive technology throughout the school at all grade levels, including iPads and several other pieces of hardware and software. Teachers at the school use iPads to help students with a host of issues, including communication, reading, fine motor skills, writing, and handwriting.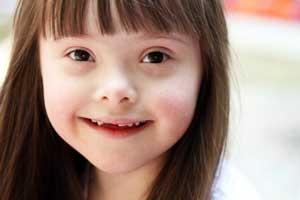 Fischburg is a strong advocate of using the iPad with her students, many of whom have cognitive impairment and developmental disabilities. "The iPads are incredible," she says. "They provide a different modality of learning, one that has an element of fun."
The iPads have appeal to students and teachers for a number of reasons: the learning applications (apps) are usually engaging and perceived by students as fun, they have a strong learning component, and they can be used as a reward for a student who has worked hard. And, with new apps being developed daily, teachers can find apps to supplement just about any lesson they are working on, Fischburg says. The devices can also serve as a bridge between students with and without disabilities, Fischburg has found.
Teachers at IDEAL have also been using iPads to supplement instruction for students with specific learning disabilities, according to Tobie Franklin, Director of Learning Support at the school. The apps they use have a multi-disciplinary approach to learning and have proven to be successful with the struggling readers, she said. "The apps are so engaging and they have rewards," she said, which motivates the students to work on even repetitive tasks. "It's been worth every penny," she said of the iPads the school has purchased.
Helping Students to Read, Talk, and Connect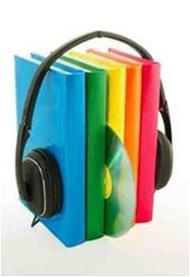 IPads were not the first devices used in special education classrooms, of course. Special education teachers have used a variety of software for years to teach and supplement lessons in math, reading, writing, organization, and memory. Other assistive technology devices help students with listening, sitting, and even grasping a pencil.
But the iPad and other tablets have opened up the world of technology to the average classroom and have been instrumental in helping some of the most challenged students read, talk, and connect.
One student in Fischberg's classroom has a speech impediment that makes him difficult to understand. Children who have communication problems can get frustrated at school and may also have problems making social connections. With the program Proloquo2Go, an augmentative and alternative communication program for the iPad, her student has found his voice. The app is highly individualized, so her student can have a separate set of words programmed for when he's in class, at lunch, or on the playground. Now he can press a button to say, "I need to take a break," instead of acting out to get that message across.
Fischberg's student's success with the iPad is not an anomaly. A recent study in Toronto found that using communication apps increased augmented and verbal communication, and self-initiated interaction with peers. Another study looking at math skills for second-graders with learning disabilities using hand-held computer-assisted instruction, found that students improved their subtraction scores by an average 17 percent.
Technology Is Tireless
Mary Cronin, an education professor in Massachusetts, was a special education teacher for seven years, and she has seen the technology revolution unfold. When she was teaching, she sometimes used software as a way to supplement her own classroom lessons. Software programs allow for the constant repetition and reinforcement that students need to make progress. If a student senses that a teacher is getting tired, Cronin said, they tend to lose their focus also. But the computer is "unflagging, and corrects the student in a positive way every time," she said.
The most successful teaching for children with special education needs involves visual, auditory and kinesthetic (tactile) learning, Cronin says. Up until the days of the iPad, the kinesthetic piece was missing from learning software, and from many classrooms.
Some teachers skipped the tactile part of learning because it was cumbersome and potentially messy (like writing letters in shaving cream, for example), Cronin said.
But the iPad includes a hands-on element that is easy to use. "It's not as sensory as true tactile learning," she says, "but it still uses that part of the brain."
In general Cronin has found that technology is making it easy to personalize a student's instruction. Software is self-paced and allows students to skip quickly through parts they are strong in and spend more time on the parts the struggle with.
"It can be so easily individualized," she says. "Which is ultimately what special education is about."
Of course, the software is not replacing direct instruction from teachers and it is only as good as the teacher using it. If teachers aren't trained in using tablets or other assistive technology, their students won't get the best results, Cronin says. Because of the pace that new technology is being developed, teachers can become overwhelmed, she said.
At the IDEAL school, the administration is looking to hire a specialist to help teachers keep pace with this technology revolution. Cronin has also noticed that the new generation of teachers she is teaching is comfortable with technology and she is hopeful that they will be the leaders of the new wave of education technology.
"We need teachers to be at the forefront of how we can use technology in meaningful ways," she said.

Assistive Technology: It's Not Just iPads
Assistive technology runs the gamut from software to listening systems to pencil grips and over-sized keyboards. Audio books, graphic organizers, talking calculators and talking dictionaries are all examples of assistive technology commonly used to support students in special education.
The various hardware and software helps students with organization, reading, writing, speaking and listening.
Students at the IDEAL school use a large keyboard to help students with fine motor and visual impairment. The keys are also color coded to make it easier to pick out the letters.
There is also an FM listening system in two classrooms to help students with auditory processing, hearing and attention issues. A nice side benefit to using the system (which filters out background noise and makes the teacher's voice more clear) is that all students tend to pay better attention, said Tobie Franklin, Director of Learning Support at the school.
For assistive technology in the classroom to be helpful, it's important that an expert evaluate the student to match their particular needs with the right tool. The Individuals with Disabilities Act (IDEA) requires that technology devices or services be provided to students that need it. Students can ask for an assistive technology evaluation as part of their Individual Education Plan evaluation.