The old joke goes that dogs have masters and cats have staff, yet both animals have millions of devotees around the world. Some pet owners are solely committed to either Team Cat or Team Dog, while others prefer to be free agents, a foot in both camps.
Is there a clear winning team among teachers? Or are most educators cheering for both sides?
In honor of the new cat and dog lesson plans on our site, we thought we'd officially determine whether teachers are cat people or dog people. Here's what we concluded: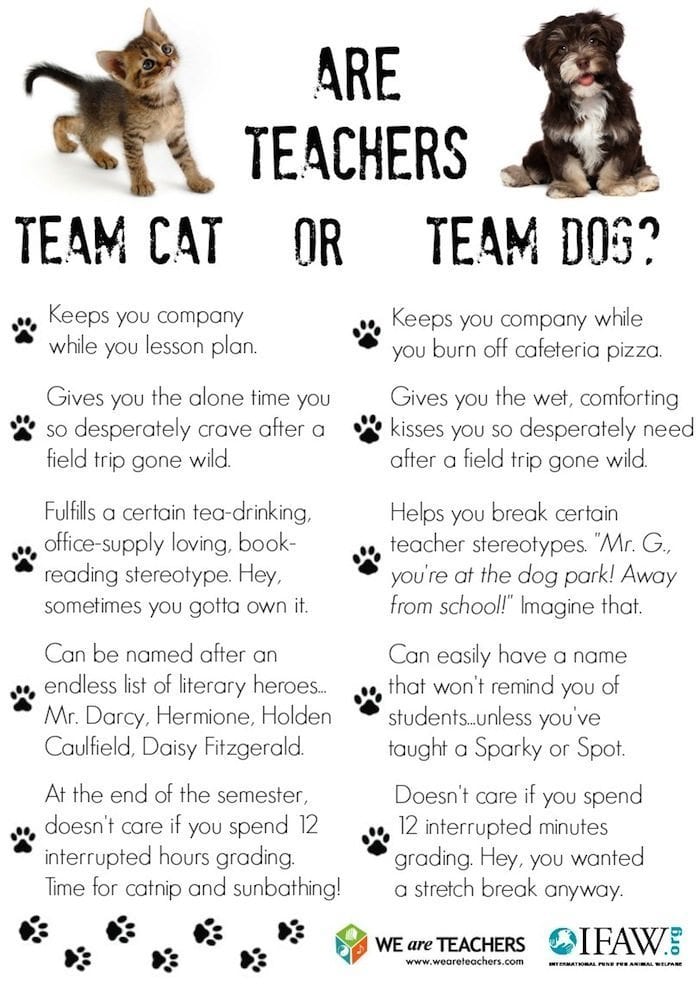 What do you think, teachers? Are you Team Cat or Team Dog? No matter which way you lean, check out our free cat and dog lesson plans for grades K-2, 3-5 and 6-8, available now.