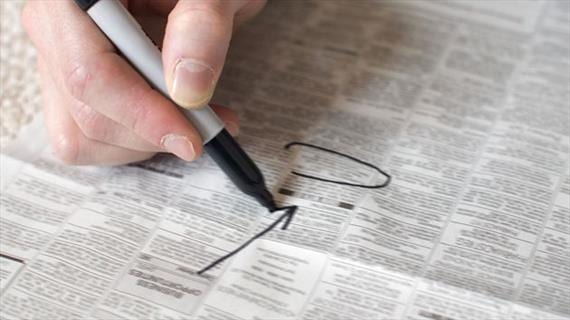 Are you thinking of applying for a new teaching job this year?

Landing a great teaching job is a life-changer—but it takes some work. And by the time you finish with job fairs and portfolio building, it can be downright daunting. To help, we asked real teachers who landed their dream jobs what they did to make their job hunts successful. They shared their best creative ideas for résumé building, job interviews and portfolio creation. Here's what they had to say:
Luke says: I paid a graphic arts professional to design my résumé and add school colors to it … they also put quotes from my letters of reference in the margins of my résumé. … I had a lot of compliments from administrators and multiple job offers."
Nicole says: Everybody has a portfolio showing lessons and units. To change things up, I made 'my classroom in a binder.' I showed my interviewers what they would see my students doing for each subject when they walked into my classroom. I also included my classroom rules and classroom management strategies. I also made a classroom seating chart so they can see how I would group my students together and to show what cooperative learning would be seen. My assistant principal said during the interview that it was practical to see what I would really be doing in the classroom."
Tracy says: I sent my résumé to potential principals with a CD enclosed. On the CD was a PowerPoint presentation that described my qualifications, my references and my teaching style. I made the presentation fun yet professional, and I got an interview from every principal that I sent it to."
Susan says: "Be positive! Even if you have something negative to say, turn it into a positive. Be confident in what you can do and how you can help."
Sean says: "Honestly, just be yourself. I found out after I was hired that it wasn't a fancy gimmick that helped me land the job—it was the fact that I showed energy and enthusiasm that really helped seal the deal."
Shirley says: "When I tried getting back into teaching after six years doing other things, I made a DVD to help explain my absence from the profession and to show my teaching style. I made the DVD like a children's picture book and I chatted with a puppet as I described who I was and what I wanted to do. Everything was modified to fit the job description. I applied for one job and I got it."
Megan says: "I made a trifold pamphlet and I included highlights from my résumé, quotes from my reference letters, pictures of lessons I had done, a brief philosophy statement and contact info. I had several comments about it and landed a job."
Jessica says: "Ask yourself: What can you do for the school besides teach? Any extras like coaching, directing, leading and performing can make you stand out from the crowd."
Leanne says: "Be yourself, and take a long, hard look at who you know. Potential employers are more likely to trust you if one of your references is someone they already know and trust."
Join our Facebook group WeAreTeachers—First Years! to connect with other new teachers, and learn more about how you can navigate your classroom and life.