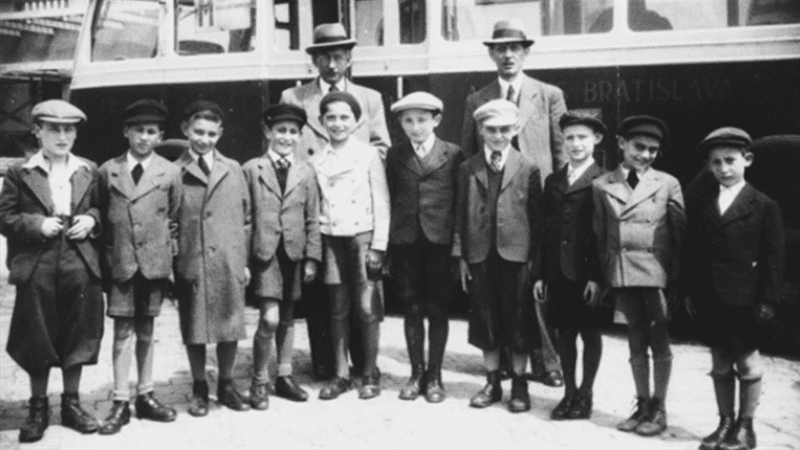 Brought to you by The United States Holocaust Memorial Museum
The U.S. Holocaust Memorial Museum website offers incredible resources for teachers and learners, including a compelling video about the Holocaust that you can show your students today. Go here to watch the film The Path to Nazi Genocide and receive a free copy.
It is a complex task teaching the Holocaust to our students, of any grade level, but teaching the big, powerful, essential lessons are why we got into this profession. A structured inquiry into the history of the Holocaust provides one of the most effective subjects for students' examinations of basic moral issues and human behavior.
But before we become overwhelmed or unsure about covering these topics, let us consult with and rely upon the experts on this period of history: the United States Holocaust Memorial Museum. The museum has identified topic areas for educators to cover in our classrooms studying the Holocaust, as well as helpful teaching guidelines for this sensitive material. The historians and education experts can help us identify the topic areas that will provide our students with the breadth of the history of the Holocaust, as well as context for events of the period such as antisemitism, Jewish life in Europe, the aftermath of World War I and the Nazi rise to power.
The museum's online classroom resources are reassuring in their abundance. Every middle and high school teacher will be able to locate lessons and historical photographs, maps, film and video, images of artifacts, and testimonies that reflect the history of the period in an approach that's grade-level appropriate and impactful. Its Holocaust Encyclopedia articles offer photos, testimonies and other artifacts for each topic.
Here are nine lessons (and more) our teacher experts have highlighted as starting points on your classroom's journey through this period.
The museum's learning site is a digital hub of the Permanent Exhibition and provides a perfect starting point for students' online explorations of the Holocaust. From a glossary of terms to the Holocaust Encyclopedia to interactive timelines of events to topics for deeper study, this online resource center belongs in the bookmarks of every student and teacher of World War II.
Grade level: 6–12
What did Americans living during 1933 through 1945 know about the Holocaust from reading their local newspapers? This ambitious "citizen history" project enables students and life-long learners from around the country to examine how their hometown newspapers reported on Holocaust-related events during the 1930s and 1940s. This provides an opportunity for teachers to encourage inquiry-based research and historical thinking using primary sources found in online databases, on microfilm, and even in hard copies held in local libraries, university libraries, and historical societies.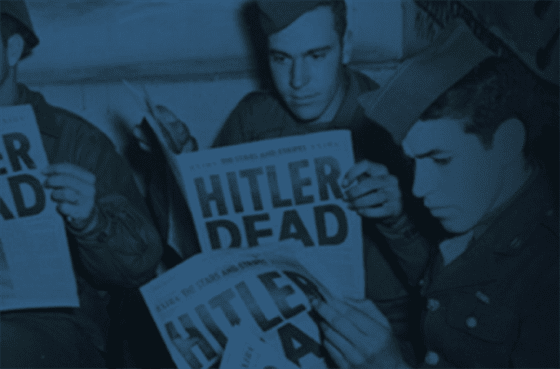 Image may be foundhere on the museum's website.
Grade level: 7–12
This lesson examines the normalcy of Jewish life by finding and analyzing family photographs of an affected community before the Nazi occupation or invasion and then researching the drastic changes in that community following the Nazi rise to power. It is recommended by the teachers who developed this lesson plan that students work on this project before looking at life under Nazi rule, including the Nazi rise to power, restrictions against Jews, ghettoization and the "Final Solution." The photographs and film about prewar Jewish life will also provide students with a view into the drastic changes in that community following Nazi rule.
Grade level: 7–12
The use of propaganda in the Nazi rise to power is crucial for students to understand. This microsite and interactive exhibit are organized into seven themes, allowing students to grasp the sophisticated and multi-pronged attack on both human lives and human consciousness. Teachers might find it beneficial to organize students individually or in small groups to make an in-depth examination of a single artifact of propaganda and then present to the class. Classes can also see the evolution of Nazi propaganda through watching The Path to Nazi Genocide chapter "From Citizens to Outcasts" for further context.
Grade level: 7–12
Through this lesson, students see the behaviors of ordinary individuals so that they may think about the pressures and motives that might have shaped these behaviors. Students examine photographs from the Holocaust, first without a caption and then with a caption, and will view the behaviors of ordinary individuals in the persecution of others. Students will learn that the range of actions necessary to carry out the Holocaust is much more extensive than previously realized or understood, and that genocide does not just happen on its own.

Image foundhere on the museum's website.
Grade level: 7–12
How did the American public, government and military respond to the growing Nazi threat abroad? This video and accompanying resources provide a study of two seminal events in Holocaust history involving the United States: when the MS St. Louis set sail from Germany, feeling Nazi persecution, and when more than 400,000 Jews were deported from Hungary to German killing centers. By looking at these two events, we can learn today from American action and inaction in the face of a refugee crisis and examine the warning signs of genocide. These examples from the Holocaust encourage reflection on contemporary cases of genocide.
Grade level: 9–12
The museum states in its teaching guidelines that portraying the people of the Holocaust in the fullness of their lives and not just as victims is essential. First-person accounts and individual voices fulfill that aim. The oral histories of survivors in the Personal Histories section make for the most powerful of primary sources, as well as unforgettable narratives for teachers to share with students digitally. Additionally, the First Person Podcast Series features excerpts from 48 interviews with Holocaust survivors that are searchable for particular historical themes.

Image may be found here on the museum website.
Grade level 7–12
What can we learn from Holocaust history to ensure that it does not happen again? Dissecting the warning signs of 1938 provides historical context. Using this video and teaching materials, classrooms will explore the pivotal year before Nazi Germany invaded Poland and launched World War II. Students will examine how countries responded, and whether intervention could have saved lives. Students can also discuss how those actions relate to modern events of injustice worldwide.
Grade level: 11–12
Many people mistakenly believe the Holocaust was carried out by Hitler and a few Nazis. However, a crime of such enormous scope and scale, with millions of victims across vast geographical territory, required help from countless ordinary individuals. The museum developed two sophisticated educational modules on the topics of Conformity and Rationalization that will help teachers and older high school students explore how these challenges to ethical behavior and leadership played out in the context of the Holocaust. These modules pose larger questions about how these challenges confront us today. Both modules contain a PowerPoint presentation, film, teacher discussion guide and syllabus of additional materials. This lesson is critical for students examining how to confront genocide in modern times.