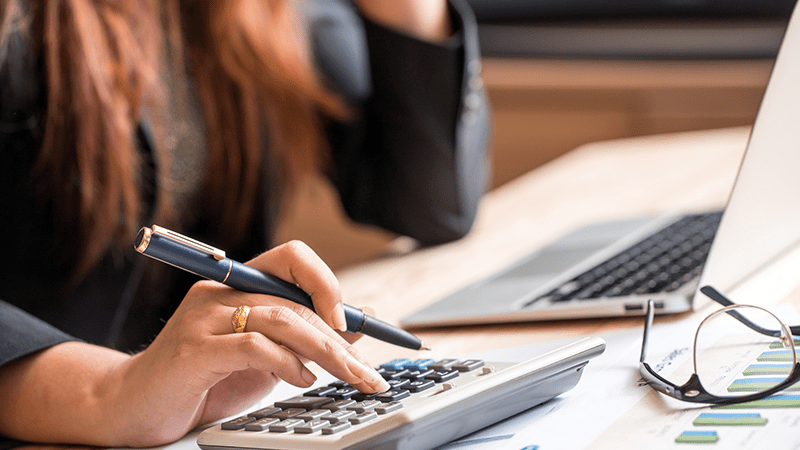 Shrinking revenue and increasing expenses in many districts put pressure on schools to be creative when it comes to finances, but administrators still want to do all they can to support student learning and effective teaching. That means many are thinking about how to streamline operations and save money without sacrificing quality instruction.
Here are some ideas from experts in the field about ways to manage dwindling resources and be smart with budgeting:
Make decisions based on what works.
"There still is far too little talk about return on investment or how you make sure your expenditures are in line with outcomes or goals for your district," says Amanda Northern, senior vice president of research at the Thomas B. Fordham Institute, an education nonprofit in Washington, D.C.
For instance, look at academic performance after hiring a math coach to help struggling students, and compare that to the impact after sending teachers to professional development. Too often decisions are not based on evidence, says Northern. "Evaluate what you are doing so you can move money around accordingly to things that are more or less successful."
Be flexible about staffing.
Personnel costs take up roughly 80 percent of a district's budget, so think about how to approach staffing in new ways. "Manage staffing based on student needs, not what the adults want. That means staffing to enrollment," says Northern. It may be best to move teachers into a grade where class sizes are larger, or down the street to another school facing a staffing shortage, she says, citing advice from Nathan Levenson's book Smarter Budgets, Smarter Schools.
Also consider benefit costs. When a full-time position is split into two part-time roles, the health insurance cost increases without adding additional service to children. If the same amount of time can be provided to students with full-time employees, benefit expenses can be reduced.
Get the best deals on supplies.
It's becoming increasingly popular for districts to reduce costs by using national cooperative purchasing contracts that meet state public-procurement requirements. "It takes all of the expenses and time out of what some of the districts used to do, and they don't have the staff to do this anymore," says Chuck Luchen, senior manager of of K-12 Education for Staples Business Advantage, who has been working with districts for close to 30 years.
These contracts can help reduce vendors and costs. Schools can get better deals compared to reimbursing teachers for supplies, such as crayons and construction paper, bought at retail stores. "Leveraging contracts allows many schools to manage their budgets economically and at the school level," says Luchen, who encourages schools to track what teachers are buying to better aggregate purchases.
"Generally, schools and teachers are predictable in what they purchase and what they like. Many don't understand these contracts are there to help them."
Review possible savings through efficiencies.
As district administrators review their entire operations to look for efficiencies to put more money back in the classroom, Luchen says many are embracing the notion of "strategic abandonment." Many are asking: "Are we doing things that we shouldn't be doing or no longer have a need?"
For instance, rather than having a warehouse to stock supplies in advance, some districts are discovering they can purchase items to be delivered overnight, eliminating the need for vast storage spaces. "We feel like we have a mission to help schools more effectively spend the budget that they've got," says Luchen.
Streamline payments.
Consider changing the way the finance department processes payments, advises DaiAnn Mooney, chief financial officer in the Grapevine-Colleyville Independent School District between Dallas and Fort Worth, Texas.
To reduce paperwork, printing and postage, get as many invoices emailed to the district as possible and make direct deposits rather than cutting paper checks. Also, the district has earned $464,000 in rebates since 2012 by using a state credit-card program to make payments.
Offer services to online students.
Like most districts, Grapevine-Colleyville receives money from the state based on its enrollment. In 2013–14, the district launched an online school that boosted the number of students to nearly 13,800. The virtual campus within the district teaches students from all over the state. The expansion was a way to increase state funding and service a larger number of students with fewer teachers, resulting in cost savings, according to Mooney.
Enter into cost-sharing partnerships.
The cost of leasing fiber-optic lines for Internet service was projected to reach $1.8 million a year for the Grapevine-Colleyville district, with its expanding need through its 1-to-1 technology program, says Mooney. So when the city asked to partner with the district to install fiber that they could own, the district eagerly joined the cost-sharing initiative. After a one-time, upfront cost of $2.5 million, the district will enjoy long-term savings with no more leasing fees for Internet service once the project is complete.
Be intentional about cutting utility costs.
Look at ways to bring down electricity costs, from the equipment you use to the habits of people in the building. In Grapevine-Colleyville, lightbulbs in all buildings were replaced with more energy-efficient bulbs, and the district changed the way it purchased electricity to lock in lower rates.
A company was hired to help encourage more energy-minded behavior, from decreasing water usage to making sure all lights were turned off at night. Together those strategies lowered the district's utility bills from $4.7 million in 2011–12 to $3.3 million this past year.
Join our Facebook group Principal Life for more conversation about and insights into the challenges of school leadership.