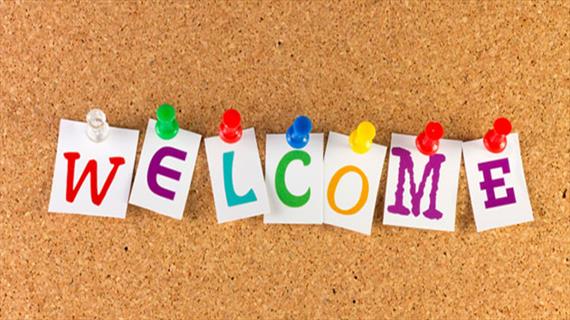 We asked our Facebook teacher friends: Do you decorate as soon as you can get into your classroom or do you wait until back-to-school time? Do you fill your walls with colorful posters or do you leave them bare to make room for student work? Here's a peek at some of the advice they offered!
1. Use color. Bring on the bright and get rid of the institutional off-white! —Tina Queen
2. Make your walls count. The walls are a living part of the learning experience. Each part of the space should be instructional in nature. —Keith Pruitt
3. Offer a warm welcome. I always try to have my classroom decorated cheerfully with welcoming items for our orientation night. This way parents and students feel relaxed and welcome—middle school is challenging enough without coming into rooms that are blah looking. —Lilly Jenkins
4. Post only the necessities to start. I post lab-safety rules and other necessities, but I like to put up things the students do, so my walls are pretty bare at the beginning of the year. —Regina Hitchcock
5. Plan early. I come up with a theme during the summer and start gathering materials. This year I ordered sari material from India for the bulletin boards and purchased books with a more ​Eastern perspective. —Melissa Ritchey
6. Enlist helpers. I have my husband and kids help with decorating so I am ready for touch-ups and last-minute additions when we have our teacher in-service. —Robin Renfroe
7. Keep some things hidden. I have an awesome British lit timeline of postcards that stays up year-round. It helps students anchor their learning and put it in perspective. I cover parts of it at the beginning of the year and take the coverings down as we go. —Lynn Sebrell
8. Do the groundwork. During pre-planning, I use color for my area labels (superstars, Wall of Fame, etc.), put out my fake plants, and set up my reading area and classroom library. Then I add to the walls all year long. —Stephanie O'Rourke
Question for you: What's your best classroom-decorating tip? We'd love to hear it!