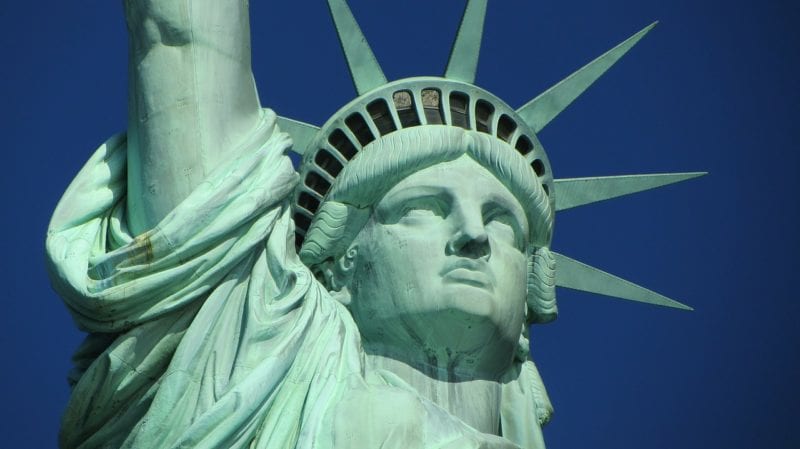 "What does it mean to live in a democracy?"
"What are our rights and responsibilities as citizens of a neighborhood, a city, a state, a country?"
 These are important questions and ones we believe our students must be able to answer by the time they graduate from high school. A thoughtful understanding of citizenship and civic life is one of the goals we have for all of our students as they move on toward college and the workplace. But as many teachers can attest, it's not so easy to teach! The three branches of government and 50 state capitals can be memorized. The meaning and the importance of citizenship must be experienced.
This fall, the new College, Career, Civic Life (C3) Framework is being released to help educators expand social studies and civic education in the K-12 classroom. So, WeAreTeachers decided to ask our educators for their best ideas for civics learning that is problem-based, active, and highly appealing to students. Here are six of our favorites:
1. Think Local
"Civic engagement needs to begin at home," writes teacher Amy Cassiday. Start by inviting your students to talk about the needs and the strengths of their community. What problems do they see? How do students think they could be best addressed? Then, find ways for students to take action. Create posters or fliers. Include a day of community service when students plan and implement an activity to improve their own community. Let them decide how to focus their efforts. Whether it's serving the elderly, reading to younger children, cleaning up a local park or cemetery, there are a million ways kids can make a difference.
2.  Go Virtual!
At icivics.org, students can play 18 different civic education video games that prompt them to think deeply about citizenship and government. In "Counties Work" players decide and manage the programs and services for a community. In "We the Jury" students play the role of a juror deciding a tough case. "Executive Command" challenges students to make presidential decisions. "The games on iCivics.org are great tools for learning so many features of American government," writes teacher Maureen Dwyer.
3.  Create Imaginary Countries
"I challenge my students to come up with ideas for a Utopia," writes teacher Dominick DiMartino. "I have them choose a type of government, and decide on civil liberties and civil obligations. We brainstorm and at first students tend to think it would be great to have no laws, and instead let everyone be individuals and 'express themselves.' Gradually, they realize this wouldn't work and they start to see government in a different light." At the end of the unit, students write mission statements for their Utopias and create posters to encourage new citizens to visit and settle there.
4. Relive History
"I still remember our history simulations in seventh grade," writes teacher Kathryn Barnum, who says these experiences helped shaped her not only as a student, but also later, as a teacher. "We were each assigned to a delegate who was present at the writing of the Declaration of Independence, the Articles of Confederation, and the Constitution. Students often used lunch time to try to broker deals and compromises," explained Barnum. "It was much fun and we all looked forward to social studies that year."
 5. Check Out Civic Action Project (CAP)
With this program, teachers can guide students to create individual or group projects on a civic issue, problem or policy they care about. Daniel Helms' students at Northwest Cabarrus High in North Carolina have taken on big issues like the effect of school budget cuts on students, their families and the wider community.
6. Symbols of America
If you are looking for whiteboard-ready projects for the younger grades, the Symbols of America site is a great place to start. There are three free downloadable interactive units: The United States Flag, The Statue of Liberty, and the Great Seal of the United States. Each unit begins with an essential question and prompts students to think deeply about the symbols of our nation.