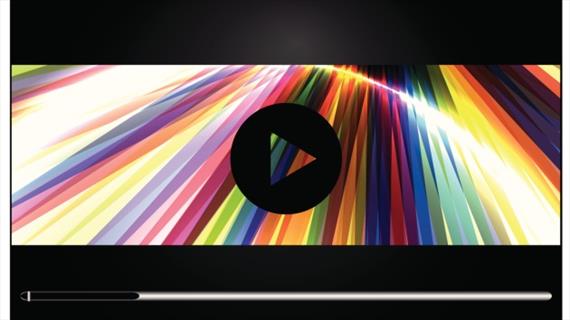 There is nothing like a great video clip to inspire you as a teacher or to share with your students to encourage their passions. Here are seven videos that will make you think, remind you why you love teaching and be something you can share with colleagues as we head back to class this fall.
Aubri's Rube Goldberg Machine
Link: https://www.youtube.com/watch?v=0uDDEEHDf1Y
This kid has passion. His enthusiasm for what he has built jumps through the screen. My favorite part? He shares that failure isn't the end—it's best to keep going. A great video to remind you why you love to teach, and to remind your students at the start of the school year what your classroom is all about: trying your best.
Technology Can't Replace Love
Link: https://www.youtube.com/watch?v=PmCDxY2lJAE
This commerical from Thailand says it all about technology integration. We cannot put all the focus in our classrooms on devices and tools. We must keep the focus on building relationships with our learners.
PIP
Link: https://www.youtube.com/watch?v=XSRANKKUJgk
A great video about encouraging our students to follow their dreams and interests. I won't spoil the fantastic ending, but share this with your fellow teachers and this year, encourage your kids to explore their passions and allow their projects to take on new directions in your classroom.
What Adults Can Learn From Kids
Link: http://www.ted.com/talks/adora_svitak
In this video, Adora Svitak talks about the power of kids to follow their passions when supported by adults. She's articulate, interesting and engaging and speaks to the heart of teachers and learners everywhere with eloquence and humor. This is a TED Talk video, one of many wonderful TED videos that can inspire your teaching. Be sure to check out 50 TED Talk Talks for Teachers to see even more.
Wright's Law
Link: https://www.youtube.com/watch?v=9bSu_Snlbsw
Physics Teacher Jeffrey Wright reminds us that great teaching is not just about content. In fact, it's the human side, the life lessons and the relationships that bind us in our classrooms. Mr. Wright's inspiring story will remind you what life is truly about, and remind you what a gift teaching really is.

20 Things We Should Say More Often
Link: https://www.youtube.com/watch?v=m5yCOSHeYn4
Kid President is so much fun and in this video, he'll inspire you to think positively. If you've never seen a Kid President video, you'll want to start with his first, Pep Talk.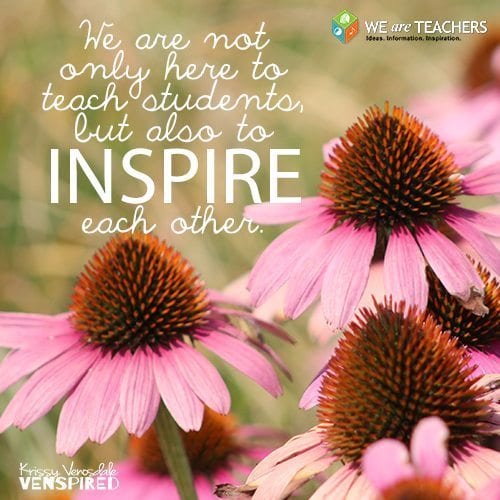 I hope there is a video here that speaks to you, reminds you what you love most about being in the classroom or excites you for the new school year. If there is, please pass it on to a colleague. After all, we are all here to inspire one another too. Do you have a favorite video that's inspired you this summer? Please share a link below and inspire us!
Krissy Venosdale is an Innovation Coordinator, creative spirit and lifelong learner. She works every day toward making a world where all kids have the opportunities to pursue their greatest passions and are inspired to dream big. She shares her heart and soul of learning at venspired.com.