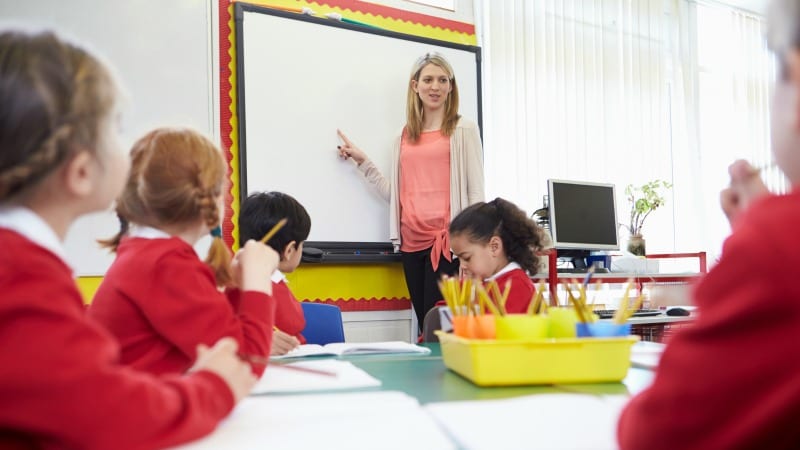 Interactive whiteboards provide myriad opportunities for your students—and one that's often overlooked is independent or small group instruction. Using interactive technology on a smaller scale is a great way to allow students to interact on the material in a personal way that's efficient, effective and—you guessed it—interactive. Here are five ideas.
1. Think of your interactive whiteboard a learning center.
You make learning centers out of everything—books, blocks, iPads, laptops—so why not start considering your Interactive Whiteboard as a learning center where individual or small groups of students can play games, solve problems and do educational activities?
2. Download quality lesson ideas.
Find quality interactive content (try Learning Spot Lessons from Carson Dellosa) so that your students have access to games, problems and activities that will enrich learning.
3. Be clear with your expectations.
Write clear instructions on the board so your students know exactly what you expect them to do with their time while they are using the interactive whiteboard.
4. Make use of your tools.
The "camera" and "print screen" tools on interactive whiteboards are a great way to capture your students working and capture the results of their problem solving.
5. Make learning a challenge.
Kids love it when learning is a challenge—so challenge them to master a certain skill or solve a tough problem utilizing your interactive whiteboard.
6. Use the interactive whiteboard as a reward.
Reward positive behavior by allowing individual or small groups of students to use the interactive whiteboard independently once they've finished their work.
How do you utilize your interactive whiteboard in your classroom?