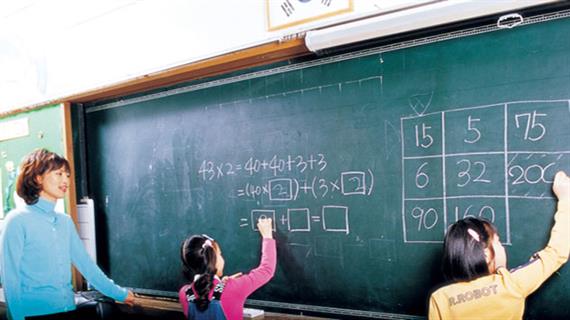 "I don't get it."
"I can't do it."
"Can you just show me how?"
If you're a math teacher, chances are you've heard these words hundreds—maybe thousands—of times. Young mathematicians don't always have the skills it takes to push through a difficult problem and find the solution on their own. That's why we've gathered five ways to develop students' math confidence, help them stick with a problem and banish the "I don't get its" for good.
1. Model your own problem solving. As you introduce a concept to the class, share your thinking out loud, calling on material students have already mastered and presenting solutions for when you get stuck. For example, you might say, "Hmm, I'm not sure how to solve this next part. I wonder if I can use manipulatives or draw a picture to help me find the answer."
2. Use anchor charts. Hang charts around your classroom that can help students determine a next step if they are confused. We've pinned a lot of great examples on our "Smart Charts" board on Pinterest.
3. Offer manipulatives. While many primary classrooms use tools like Cuisenaire Rods to help teach students math basics, manipulatives can be a great resource for older students who need a concrete, visual way of looking at a problem. (Psst…the hardware store is a great place to pick up manipulatives like nuts, bolts and dowels on the cheap!)
4. Do think-pair-share. While many teachers use this strategy in reading, fewer do in math even though it works just as well! When presenting a problem, first have students think about how to solve it and then share their ideas with a partner. Finally have the pairs communicate their thoughts with the entire class.
5. Try math journaling. Ask kids to write about their math challenges, successes and solutions for difficult problems. Occasionally revisit past entries so that students can see what they've learned so far. Reading about how far they've come will inspire them to keep at it, even when the going gets tough.
Question for you: How do you teach kids not to give up when problem solving?