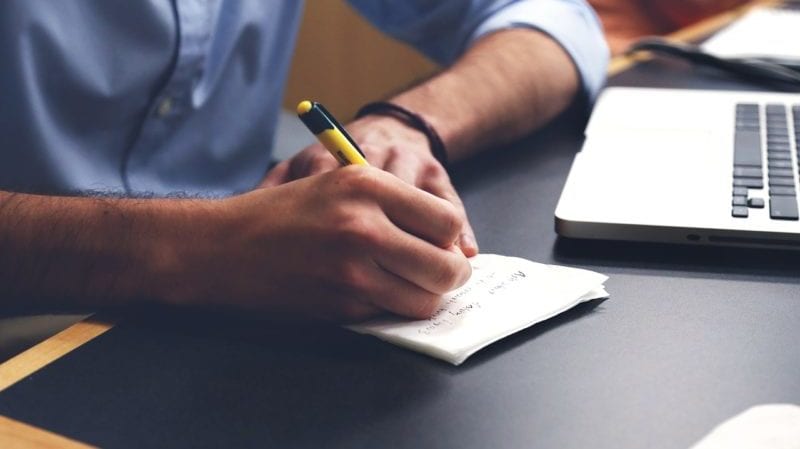 Have you ever thought about getting a master's degree, but then shuddered at the thought of having to do your own homework on top of all the homework you have to grade? Or maybe you've been putting off a required certification because life is already too hectic and you're not sure you could get it all done. We hear you. That's why we rounded up these five secrets for balancing a Master's degree with lesson planning, grading, work, and family. Rest assured—it can be done.
Time-Saving Secret #1: Get to school early—or stay late.

Many teachers have told us that it can be difficult to find time to study or write papers when they're at home and faced with the demands of family and chores. Arriving at school even an hour early can help you put on your "work" hat, minimize distractions, and get coursework done. Of course, it's a good idea to head straight to your classroom—and avoid the teacher's lounge gossip.
Time-Saving Secret #2: Do double duty.
Chances are you'll be asked to develop curriculum and lesson plans as part of your master's degree. Whenever possible, aim for this curriculum to serve current benchmarks and goals in your classroom. That way, you won't spend a Sunday afternoon planning lessons, when you've already spent Sunday morning doing your homework.
Time-Saving Secret #3: Schedule in study time.
You may be more likely to honor your study time—and not use it to grade spelling tests—when you block it off in your planner. From four until five p.m., you won't take calls from parents or schedule meetings with coworkers, instead only working on your assignments. You can even set a kitchen timer to help you stay on task.
Time-Saving Secret #4: Give up what you can.
Let's face it—no one can do it all, not even the super teachers you see in TV movies. It's okay to cut corners where you can. While you're working on your master's, avoid signing up for extra obligations like sponsoring the chess club or making brownies for the bake sale. And remember that it's okay if your family eats takeout—or if someone else takes over cooking duty. Take advantage of your built-in excuse while you have it!
Time-Saving Secret #5: Be honest with everyone involved.
It's a problem for teachers everywhere—we put too much on our shoulders and don't reach out for help. But when you're getting your master's, your principal and coworkers should know about your educational plans, and your professors and classmates need the details on your full-time job. You never know—a colleague could volunteer to take your lunch duty, and a professor might extend a deadline if it's the same week report cards are due. Trust us, you're not the only person who wants you to succeed!