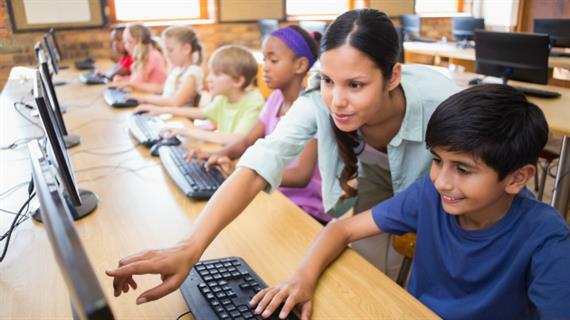 I like to say I grew up in Microsoft country. Since my early teaching days, I have known more than a few people who worked there. That's pretty much a given when you live in Washington State. Living so close to the company that helped shape 21st-century technology had a significant impact on my teaching.
From the beginning, I was using Windows and other Microsoft programs, because that's what parents were donating to my classroom. Surprisingly, it still took me a few years to adopt Bing as my primary search engine. I have to tell you, now that I have, I'm sold. Bing really is the best search engine for the classroom. Here's why:
1. Search is safer, ad-free and more dependable.
The last thing you want to worry about when your students are doing online research is adult content popping up on an innocent (or not-so-innocent) search. I also like the fact that when my students search for "Aztecs" or "uranium" or "Harry Potter" on the Web, they are not seeing paid search results at the top of the page.
School district tech directors consistently say that Bing's search is more secure and integrates more effectively with district firewalls. Bing also doesn't track students as they search. Their information—and yours—is safe and private. So you can check Internet safety off of your "things to worry about while you're teaching" list. We all know that list is way too long as it is!
2. Bing's images are amazing!
Each day, Bing posts an amazing photo, video or panorama with hidden "hotspots." Check out the gallery here! Each image has hotspots hidden around it. When your students hover over the hotspots, they'll discover interesting facts related to the image will pop up. It's a great springboard to start the day. If you want to make the image part of your daily classroom routine, check out the Bing Bell Ringers guide. It walks you through a variety of quick learning activities your students can do each day.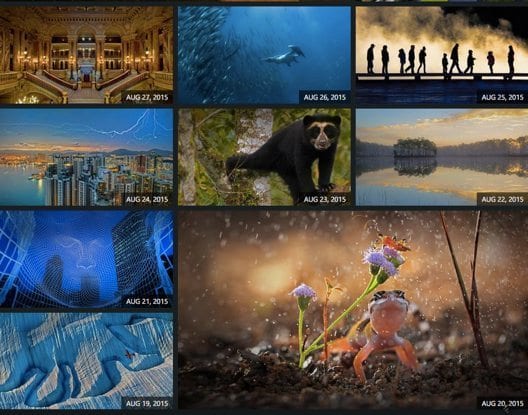 3. You can earn free tech for your classroom with Bing Rewards.
The cool rewards program was one of the benefits that first drew me to Bing. When your school's community members use Bing at home, they can donate to your school to receive credits from their searches. Those credits add up to free Surface tablets for your school. And if your school is anything like mine, that's huge!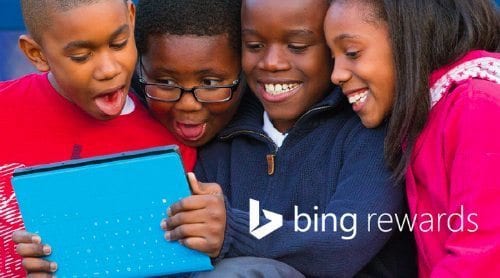 4. Bing gives you quick access to lesson plans on the Microsoft Educator Network.
Have you heard about this place? There are stacks of searchable lesson plans. All free. All organized. Need to teach your upper-elementary students how to search the Internet? Go here. Do you teach a huge unit on volcanoes to your third graders every year? Check it out: lessons on Mt. St. Helens, Tolbachik and Kilauea at your fingertips. Each topic has a PowerPoint lesson that helps you highlight the key concepts and draw students in with strategic questions and fun activities. And if you need to check off that box, all of the lessons are Common Core–aligned.
5. You'll love the carousel of useful educational tools and info on the Bing in the Classroom home page.
There are incredibly useful resources on the carousel at the bottom of the Bing home page. They include a "word of the day" link and links to lesson plan ideas from the Microsoft Educator Network. They also have a daily "Mystery Pic" featuring some of that phenomenal Bing photography, with fun science and social studies facts alongside the image.

It's clear that Bing put the needs of students and teachers first as they were building their specialized classroom search engine. You might be surprised by how much you like it, both at home and in the classroom. Want to try it? Go now: Bing Classroom.