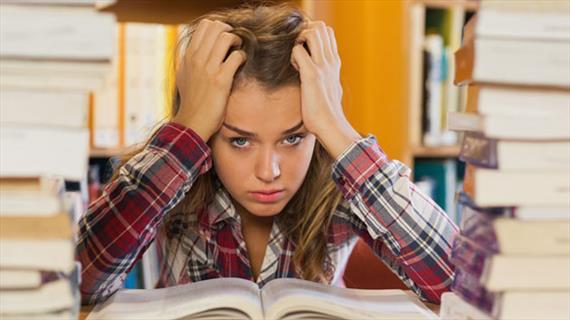 When it's time for reading, some students eagerly turn to their chapter books or novels, diving to the last place they left their bookmarks. Others drag their feet, offering some pretty creative reasons why they should be doing anything else. Here are some of the most common reading excuses and ways to respond:
1. The excuse: "My book is boring."

The solution: Instead of assigning class or even group texts, allow students to select their own reading material. Help students identify books that would interest them by conducting a "reader's survey" that asks about their hobbies, likes and dislikes, and lives outside of school. Use students' responses as a guide for pointing them to relevant material.
2. The excuse: "I read too slow."
The solution: Some readers whose comprehension is on level still struggle with fluency. These students get frustrated when they see their classmates breeze through Harry Potter or The Book Thief. Try setting up a listening station where students can enjoy audio books during reading time. Hearing books read aloud will help with comprehension and fluency as students hear how the reader uses expression and emphasis.
3. The excuse: "That book is way too long."
The solution: Try handing students intimidated by longer texts a graphic novel or non-fiction book, such as The Invention of Hugo Cabret by Brian Selznick or Happyface by Stephen Edmond. Graphic novels offer struggling readers multiple points of entry and finishing them can help build confidence about more traditional texts.
4. The excuse: "I don't want to read out loud."
The solution: Students who struggle with fluency are often fearful about reading out loud and being teased. You should never force a student to read out loud in front of the entire class. Instead, develop students' confidence by having them record themselves reading privately. When they play the recording back, they will hear their mistakes and gain a better understanding of what it means to read with expression.
5. The excuse: "I don't understand that Shakespeare guy."
The solution: Books with antiquated vocabulary can be a challenge for any reader. Bring the Bard into the 21st century with an app that "translates" Shakespeare's plays through video and vocabulary instruction. Or challenge students to brainstorm modern equivalents for words and phrases we no longer use.
Question for you: How do you respond to kids' reading excuses?