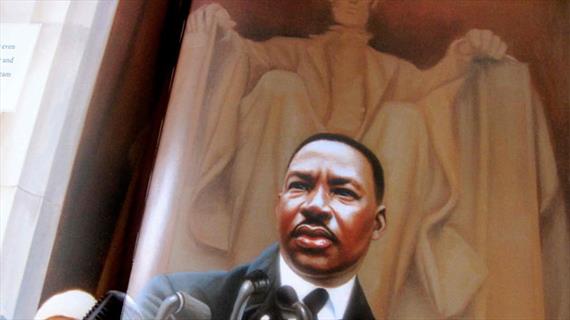 In honor of Martin Luther King, Jr. Day, we wanted to share our picks of the best children's books of 2012 about African-American history. From a beautifully illustrated picture book of King's I have a Dream speech to a wordless story of the underground railroad, these are books you and your students won't want to miss.
By Martin Luther King, Jr. Illustrations by Kadir Nelson.
This brand new picture book combines Caldecott winner Kadir Nelson's beautiful paintings with Dr. King's unforgettable speech. The illustrations of Martin Luther King, Jr. speaking on the steps of the Lincoln Memorial and of the teeming crowd that filled the mall for blocks and blocks give readers a sense of the event as it happened in history. The full text of King's speech is printed in the back of the book and even better—a CD with a full recording is included. For teachers, this book is a must-have. Read it aloud with your students and then invite them to do their own "I Have a Dream" inspired drawings. All ages.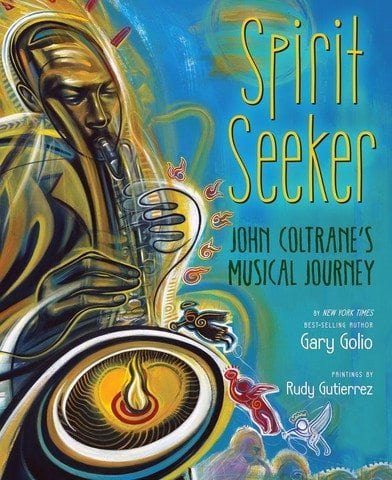 Spirit Seeker: John Coltrane's Musical Journey
By Gary Soto. Illustrations by Rudy Gutierrez.
This picture-book biography of the great jazz musician John Coltrane is a lively combination of art and writing. The story of a shy little boy who grows up to be a revered and influential saxophonist is told with great sensitivity. The book does not ignore the darker aspects of Coltrane's life but instead puts them in context in an age-appropriate way. The spirit of jazz comes through in illustrations filled with color and movement. Perhaps too dense for a read-aloud, it is certainly a great reference for an African-American history unit. Introduce the book with a visit to johncoltrane.com, where you can play some of Coltrane's best-known recordings for your students. The book included a resource list of CD and DVDs of Coltrane's performances and other biographies for students who want to dive in deeper. Grades 4-8


Discovering Black America: From the Age of Exploration to the Twenty-First Century
By Linda Tarrant-Reid.
Filled with drawings, maps, art, and primary documents, Discovering Black America is a journey through more than 400 years of African-American history. From the black sailors who traveled with early explorers like Christopher Columbus and Ponce de Leon to the election of the first African American president, this book is filled with stories from history, some familiar, others surprising. It's an incredible classroom or school library resource that will help students to see the rich and varied history of African Americans in this country. Grades 5-9.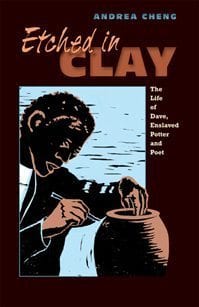 Etched in Clay: The Life of Dave, Enslaved Potter and Poet

By Andrea Cheng.
This biography in verse tells the story of Dave, a slave who was trained to be a potter and became a master craftsman whose incredible work is still sought after by collectors and displayed in museums 200 years later. The woodcut illustrations also by Andrea Cheng are simple and powerful. In the classroom, Etched in Clay could inspire cross-curricular connections from art to poetry to American history. Grades 3-8.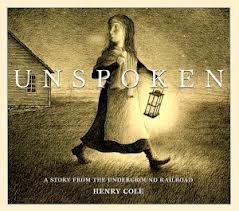 Unspoken: A Story From the Underground Railroad
By Henry Cole.
This moving wordless picture book tells the story of a young girl who discovers a runaway slave hiding on the farm and finds simple ways to help him. The pencil illustrations are richly detailed and haunting. Unspoken is a great book to use to start discussion or to use as a writing prompt. If you have a document camera, you might want to project the illustrations on the board. What is special about this book and perhaps about all good wordless children's books is the way it allows children to invent their own version of the story to go with the pictures. Grades 2 and up.