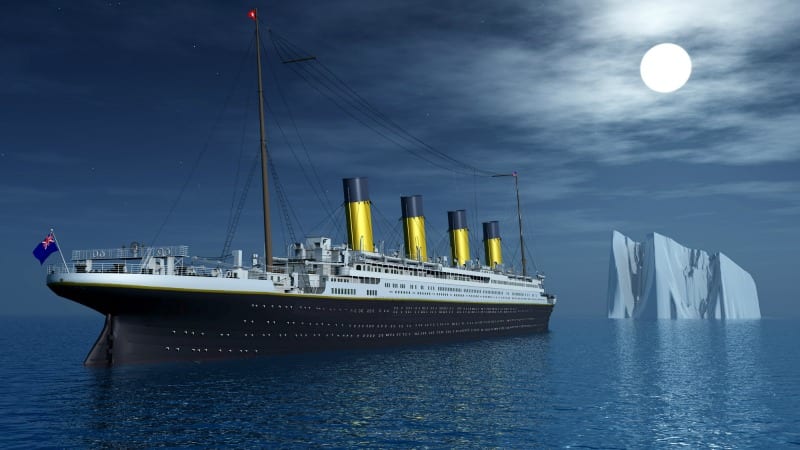 Do you study the sinking of the Titanic with your students? These books about the Titanic can help to answer students' questions about the disaster. Here are a few of our favorites.
Best for grades 1–4
Written by Debbie and Michael Shoulders, illustrated by Gijsbert van Frankenhuyzen
While it can be difficult to talk about tragic events with younger students, this Titanicalphabet book breaks down the disaster into understandable elements and approaches the events with sensitivity, giving students the information they want to know minus any gory details.
Activity to try: Invite small groups to choose one of the topics covered in the book and to conduct Internet research to find out more. Have the groups make posters using the information they find, then use the posters to create your own Titanic display.
Best for grades 4–7
Written by Barry Denenberg. $19.99
Here Denenberg uses the perspective of a fictional magazine journalist to tell the story of the Titanic,from its construction to its doomed end. The unique blend of fictional narrative and never-heard-before facts promises to hook even reluctant readers.
Activity to try: Challenge students to write a newspaper article about the disaster using the information they've learned. The article should include key details and quotes from eyewitnesses.
Best for grades 5–8
By Deborah Hopkinson
This haunting collection of interwoven, first person accounts will put students on deck of the great ocean liner, giving them a personal view of the tragedy from a variety of perspectives, including those of the captain, a nine-year-old boy, and a science teacher.
Activity to try: Have each student write a profile about one of the passengers mentioned in the book, including the person's name, occupation, social class, and their reason for traveling on the Titanic. Compile the profiles to share with friends and family.
Best for grades 9–12
Written by Allan Wolf
As a follow up to the Titanic movie, in theaters once more, give teen readers swept away by Leo and Kate this stunningly beautiful novel in verse, which packs an emotional power punch through its use of poetic language and true stories, photographs, and records.
Activity to try: Ask students to write their own Titanic-themed poems. Then challenge them to add music and visuals to create a Web video or slideshow to share online.