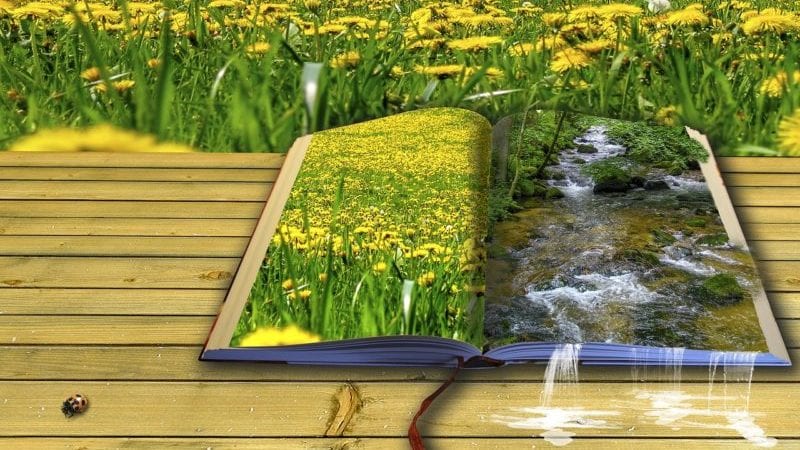 Have you been reading poetry all month long? We have—what fun! With just one more week of National Poetry Month left, we thought we'd share a few of our favorite new poetry titles and related activities. We hope you can squeeze one of these book picks for poetry month in!

Edited by Mary Ann Hoberman, illustrated by Michael Emberley
Grades PreK–5
Here, the current Children's Poet Laureate (and one of our favorite voices for young readers) offers more than 120 poems that are just right for young children to memorize. Memorization has been proven to boost comprehension and fluency, and Hoberman also offers helpful tips on how to master this dying art.
Activity to try: Host a Poetry Café in your classroom. Set the mood with red-and-white checkered tablecloths and battery candlelight, then invite individual children or partners to recite poems from the book.

Written by Gail Carson Levine, illustrated by Matthew Cordell
Grades 3–7
After reading William Carlos Williams's This Is Just to Say, try sharing Levine's hilarious "false apology" spin-offs, all based on the famous poem. For example, from Pinocchio: "I have shortened my nose with your saw/ because honestly telling lies is so much fun/ Forgive me I don't care about being a real boy."
Activity to try: Naturally, the collection lends itself to having students write one of their own false apologies. You might also pair with a more literal interpretation of Williams's work, Joyce Sidman's This Is Just to Say: Poems of Apology and Forgiveness.

Written by Margarita Engle
Grades 5–8
Inspired by her grandmother's own childhood, Engle delivers a moving novel-in-verse about Fefa, a girl with dyslexia who discovers through journaling that she can take power over words, and that indeed, her words are more powerful than she thinks. A strong message to share with struggling readers.
Activity to try: Invite students to start their own "wild books"—journals that are free from any formatting or other rules and simply provide a space to play with words freely and creatively.

Edited by Alexander Neubauer
Grades 9–12
A testament to revision and the creative process, this collection examines 25 years of Pearl London's poetry seminar at the New School, during which famous writers visited the class, shared works-in-progress and ultimately showed how they arrived at a final draft. High schoolers will no doubt be inspired to take a fresh look at their own work.
Activity to try: Model one of your own class sessions after London's seminar and invite students to share their current works-in-progress. Have classmates offer constructive criticism and critiques, and after a period of revision, share the final versions with one another.
How have you celebrated National Poetry Month this year? What are your book picks for poetry month?