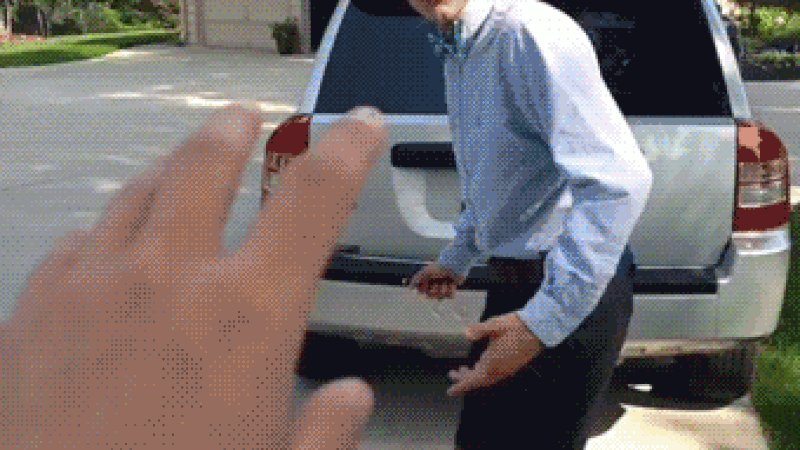 Most teachers openly admit they've got some nerd in them in one way or another. These teachers show off their nerdiness with pride. We hope you'll add on. Just submit your best #teachernerd photo on Instagram, and tag us! We'll be on the lookout for great images to share!
1. When you love everything Harry Potter …
Muggle teachers still know how to bring a little magic into their classrooms.
2. When it's like ComiCon in the classroom …
This dress. Adorable! We love to see a teacher let their inner comic nerd shine!
3. When you're a geek for the outdoor world …
The wonders of nature make all of us geek out from time to time. If you've ever seen a cicada break out of its shell, you'd understand the cool factor of this nerdy teacher's post.
4. When you're a book nerd …
No books were harmed in the making of this Book Fairy costume.
5. When you always go all out for Halloween …
Finding the perfect costume was no mystery for this teacher who resembles Nancy Drew from top to bottom.
6. When you're THAT teacher who tells all the others where the deals are …
You know you're a teacher when the dollar spot at Target gets you psyched for school, even before the first school supply is on the shelves.
7. When you're always proud to be a #naturenerd …
Nature nerd teachers naturally find the coolest things in nature, no matter where they travel.
8. When a science geek-out moment is life-changing …
Seeing nature and science first-hand is paradise for a science teacher.
9. When you have a serious love for office supplies …
Post-It Paradise! These handy sticky notes hold a special place in every teacher's heart. Who wouldn't get excited about this display?
10. When you get all geeked out on coding …
Coding is nerdy awesomeness … especially when the outcome is a dancing Yeti.
11. When you have a slight obsession with planners …
A blank planner with fun pens is like an empty canvas waiting to be painted by an artist.
12. When you face May the Fourth Be With You in style …
Sharing the love of Star Wars with her class, complete with Princess Leia hair.
13. When you're a teacher who rocks bowties …
Why do you think bowties are so trendy? Nerds made them cool …
14. When organization makes you giddy …
Who doesn't love new books for the classroom … and when they're organized? YES!
15. When you dress the part …
A dress dedicated to science! Fashionable and functional!
16. When you're happy to be the volunteer for the Star Wars demo …
Teaching is sometimes more than a mind game.
17. When you make books come to life …
Ms. Frizzle in the flesh! This dress is out of this world!
18. When you don't mind kicking it old school …
Conjunction Junction. Vintage nerds rock out in Schoolhouse Rock gear.
19. When you all join in on "Dress Like a Nerd Day" …
Glasses should just come with tape on them, right?
20. When you go the extra mile to support a student …
When one of your kiddos is the Beast in the school play, you've gotta go all out!
21. When you're not afraid to nerd it out on pajama day …
Correcting papers isn't so bad when you're in a Darth Snuggie.
22. When new pens ALWAYS make you happy …
They're just so pretty … and fresh … and new!
23. When you practice science experiments even on Saturdays …
Because you have to get ready for those little ones!