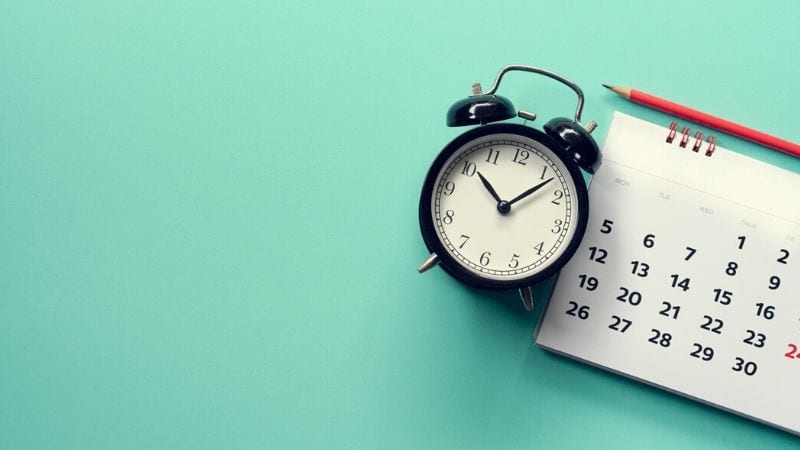 As we near the end of June, parents, students, and teachers are seeking real answers about the fall. How will we social distance with our typical student body numbers? What will the schedule look like to accommodate the state guidelines? Principals around the country weighed in on their 2020 fall schedules.
"All change no matter big or small will always have an impact. It is how you execute that change that will determine a positive or negative experience for our teachers."
—Donata Heppner, Principal at Columbus East Elementary School in Cicero, IL
Heppner says her scheduling solution is to get creative with spaces throughout the building. In addition, all teachers will be used during resource periods to provide small group support to students. They will also use more doors to help with social distancing during arrival and dismissal. Heppner also says that assembly, breakfast, lunch, STEAM lab, media center, and PBS rewards will be adjusted to social distance. In addition, Heppner is planning for ongoing training to ensure they are ready for "all possibilities." She also plans to post visual representations of what six feet apart really looks like.
"I am totally against any hybrid schedule for my small school."
—Kevin Cullen, Principal at St. Michael's School in Augusta, ME (grades Pre-K through 8th)
Cullen's solution is that students will stay in the same room all day while teachers rotate. Desks will be six feet apart, and there will be a staggered start to the day. Everyone will have a 10-minute recess hourly, with five minutes for cleaning the equipment after each use. The PE teacher will become an all-day recess supervisor so that teachers have "downtime." Students will eat in their classrooms as well. "We do expect some students to stay home so we Zoom with those kids," he said. They will have up to 20 students per classroom, one classroom per grade, and a total of 180 students. All staff will wear masks.
"One thing I dread is that teachers will have to be at school much earlier than normal."
—An anonymous middle school principal in KY
Normally, teachers in this middle school can come in whenever they want as long as they are prepared for their typical 7:45 AM class start time. However, the issue is that students will have to go straight to classrooms rather than gathering in a common area, and the first bus drops off kids starting at 7:15 AM. This means teachers will be adding a half-hour to their day. "So they will need to be there by that time. Every. Single. Day."
"Thinking outside the box is essential."
—Paula Viles, Principal at St. John the Baptist Catholic School in Costa Mesa, CA (grades transitional kindergarten through 8th)
Viles says that for the majority of her school's parents, returning children to the classroom is essential and necessary "not only academically but socially and emotionally." They are hoping to "mirror" a typical school schedule as closely as possible with some adaptations.
Co-curricular classes such as art, languages, and music will take place in the homeroom classrooms. The middle school schedule will be altered to keep students in the same classroom throughout the day. The co-curricular classrooms will then be used to maximize social distancing by spreading students out. Much of the furniture and equipment will be removed from classrooms to maximize social distancing, and classroom seating will include more "space-efficient choices."
Viles also plans to install unobtrusive barriers to provide additional safety such as an acrylic desk and or table dividers. Recess, lunch, and drop off/pick up schedules will also be altered to reduce congestion in the hallways. Her school has also created a new position, the Distance Learning Coordinator to accommodate families who may choose to keep their children at home. "[This will] lessen the burden that providing both face-to-face and distance learning instruction will place on classroom teachers."
Students will also have their temperatures checked upon entry, and Viles will be increasing her substitute teacher pool to accommodate a concurrently operating distance learning program.
"We are considering three models … While we have to allow for the evolving situation, we are able to do so while keeping the priority on kids."
—Dara Brown, Principal at Frank Zeek Elementary School in Ukiah, CA (grades transitional kindergarten through 6th)
Over the next few weeks, Brown's district will be deciding between three options. The first is complete distance learning, which carries the pro that there would be maximum reduction or risk of virus exposure. However, she notes cons include less effective learning and students potentially being exposed to risks such as hunger and abuse without that in-person checkpoint at school.
Their second option is a hybrid schedule, in which cohorts of students get direct instruction on-site and independent practice off-site, and group sizes would be determined by government guidelines. "However, it does increase exposure over the lack of exposure at school that the distance learning model provides for." Her final option is a full return with social distancing and extra precautions.
The evolving guidelines are making for a tough decision, she said, and they are planning for changing variables. However, she sees creating teams as the secret to getting through this challenging time. "Create grade-level teams utilizing teachers and support staff. Besides helping our staffs work smarter and saner, it gives the kids the benefit of all experts on the campus as well as increases their access to support."
What will your 2020 fall schedules look like? Come and share in our Principal Life group on Facebook.
Plus, what post-pandemic school might look like.