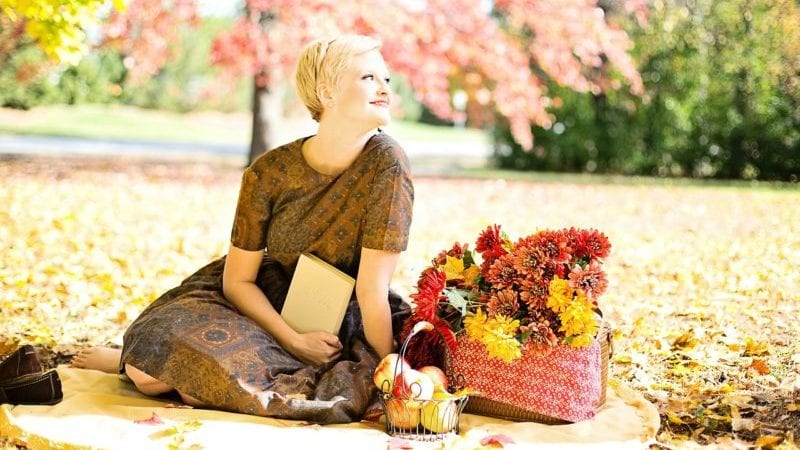 How does summer reading work in your school? Do you assign specific summer reading picks or do you provide a list for students to choose from? Do you stick with the same titles year after year or do you shake things up?
Check out our summer reading list, in which we've chosen 20 books that are just right for summer reading. There are recommendations for every grade level, so print out this page and share it with students, families, and colleagues!
Summer Reading Picks for Pre-K–Grade 2

Surfer Chick
Written by Kristy Dempsey, illustrated by Henry Cole
In this fun rhyming tale perfect for little ones headed to the beach this summer, a young chicken learns to ride the waves just like her surfer dad. Sweet!

Backseat A-B-See
Written and illustrated by Maria van Lieshout
Families tired of choruses of "are we there yet?" will appreciate this clever alphabet book based on road signs and other common sights from the rear window. (And you'll appreciate the skills practice!)

Water Sings Blue: Ocean Poems
Written by Kate Coombs, illustrated by Meilo So
Nothing says summer like a dip in the ocean, and these poems offer a lyrical peek at what happens above and below the murky deep.

Bink and Gollie: Two for One
Written by Kate DiCamillo and Alison McGhee, illustrated by Tony Fucile
If you haven't discovered the quirky antics of best friends Bink and Gollie, you're in for a treat. In this installment of the early reader series, the duo heads to the state fair.

Traction Man and the Beach Odyssey
Written and illustrated by Mini Grey
In this follow up to the hilarious "Traction Man Is Here!" our satirical toy hero and his pet scrubbing brush embark on a coastal adventure your readers won't forget.
Summer Reading Picks for Grades 3–5

Tracing Stars
Written by Erin E. Moulton
Anyone who's ever felt like an outsider in his or her family or town will relate to the story of India Lee Chickory, who's obsessed with fish and her lost pet lobster and trying to gain acceptance from her sister and friends.

The Hero's Guide to Saving Your Kingdom
Written by Christopher Healy, illustrated by Todd Harris
Tired of being collectively known as "Charming" and rebuffed by their princesses, the princes from Sleeping Beauty, Cinderella, Snow White and Rapunzel gather to defend their kingdoms in this comical fairy tale parody.

Summer of the Gypsy Moths
Written by Sara Pennpacker
From the author of the popular Clementine series comes a surprising adventure about Stella, a girl who goes to live with her great-aunt and the aunt's foster child, Angel. At first Stella and Angel resist becoming friends but then a tragedy forces them together.

Two Crafty Criminals!
Written by Philip Pullman
First published in England a decade ago, these two adventures about a scrappy band of kids known as the "New Cut Gang," from the author of the His Dark Materials trilogy, is making its first appearance stateside and is sure to quench readers' thirst for adventure.

The Beetle Book
Written and illustrated by Steve Jenkins
The aspiring scientists in your group—and anyone who appreciates gross-out facts—will adore this comprehensive guide to everything beetle. (Don't be surprised to see readers turning over rocks and peering under leaves in search of them!)
Summer Reading Picks for Grades 6–8

See You at Harry's
Written by Jo Knowles
Point students in search of a tearjerker to this moving tale about a girl whose diner-owning family experiences an unimaginable tragedy that will bring them closer than ever before.

Three Times Lucky
Written by Sheila Turnage
In the tradition of Kate DiCamillo's Opal Buloni comes another strong Southern heroine, Moses LoBeau, who washes up on shore of Tupelo Landing, North Carolina and makes herself a home. Everything is going swimmingly until a murder rocks Tupelo Landing and Moses sets out to discover the truth.

The Amazing Adventures of John Smith, Jr. AKA Houdini
Written by Peter Johnson
In this self-referential coming-of-age story, after an author visits his school, Houdini decides to write his own children's novel, and he quickly discovers that some things are easier to tell than others.

Giants Beware!
Written by Rafael Rosado, illustrated by Jorge Aguirre
Both fans of graphic novels and newcomers alike will cheer for wannabe giant-slayer Claudette, who decides she must run away from her sleepy village in order to fulfill her lifelong dream. Can Claudette kill a giant before her parents bring her back home?

Curveball: The Year I Lost My Grip
Written by Jordan Sonnenblick
Not playing baseball is unimaginable to freshman Peter Friedman, but when an injury prevents him from joining the team, he discovers new facets to family, friendship, and romance.

Summer Reading Picks for Grades 9–12

Teen Boat!
Written by Dave Roman, illustrated by John Green
Subtitled "The Angst of Being a Teen, the Thrill of Being a Boat!" this satirical graphic novel about a boy who can transform into a small yacht sends up typical stereotypes in young adult fiction.

A Confusion of Princes
Written by Garth Nix
From a legendary fantasy author comes a science-fiction novel about an intergalactic empire ruled by ten million princes, and one prince's slow discovery that power is not everything it is made out to be.

Code Name Verity
Written by Elizabeth Wein
Readers of historical fiction will devour this WWII tale of survival about a young British girl who becomes a Nazi prisoner after her plane crashes in France.

The Unbearable Book Club for Unsinkable Girls
Written by Julie Schumacher
Eleventh-grader Adrienne and her classmates resist joining a mother-daughter book club, but as summer goes on the girls find the books they are reading both inform and help them to navigate their lives.
The Drowned Cities
Written by Paolo Bacigalupi
In this companion to the Printz-winning "Ship Breaker," refugees Mahalia and Mouse fight for their survival in a war-torn, dystopian jungle.
Share these summer reading picks with your students and suggest they join a free summer reading program for motivation!