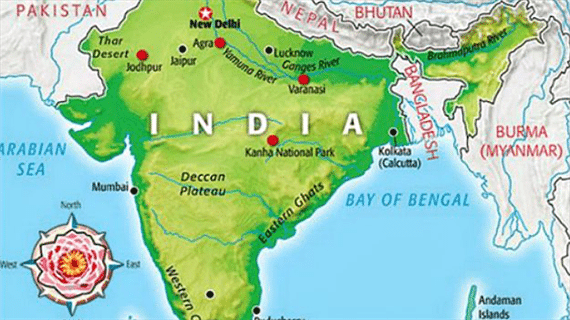 Brought to you by WeAreTeachers Pick Of The Week
More
Whether it's the presidential election, wild weather or the headline of the day, using current events in the classroom is a great way to connect what students are learning to the world around them. However, finding age-appropriate content from reliable sources can be time intensive, especially on top of your other lesson planning and grading!
That's why we were excited to learn about the TIME for Kids Classroom App and TIME Edge. These online resources cover politics, world affairs, health, sports and more, all in age- and grade-level-appropriate tones. Both digital resources are available on any device with Internet access—from tablets and Chromebooks to laptops and desktop computers—which means students and teachers can access them both at school and at home.
The TIME for Kids Classroom App is an expanded online version of the classroom magazine for grades K–6, allowing students to explore the world around them with a variety of multimedia features. Videos, interactive maps, online polls, photo slideshows, audio read-alouds and Spanish translations allow students to engage with the content on a deeper level.
Lots of teachers use current events as morning work, and the TIME for Kids Classroom App is a wonderful way to kick off the day. You might have a student choose a video to share with the rest of the class, for example, or have small groups explore one of the interactive timelines and then write about it. The app's interactivity also makes it great for reading groups, particularly in working with struggling readers.
If you teach older kids, TIME Edge brings news and primary-source learning to grades 7 and 8. It's a valuable resource for not only current events but also teaching paired text and debate topics with close-reading tips, essential questions and discussion questions teachers can incorporate into lessons. TIME Edge articles are packed with power words—key terms students can click on for definitions and expanded information—and Common Core–aligned quizzes. Additionally, teachers have access to the TIME Vault with its nearly 90 years of TIME magazine content—a wealth of primary-source materials that connect students with the past in meaningful ways.
Both the TIME for Kids Classroom App and TIME Edge provide teachers' guides, printables and lesson-planning ideas. You can assign an article to a specific class and select alternate reading levels for individual students to meet their specific needs.
The TIME for Kids Classroom App is priced at $4.99 per student per school year, and TIME Edge costs $8.99 per student per school year.
Special offer: WeAreTeachers readers can get an exclusive 10 percent discount on TIME Edge or the TIME for Kids Classroom App.